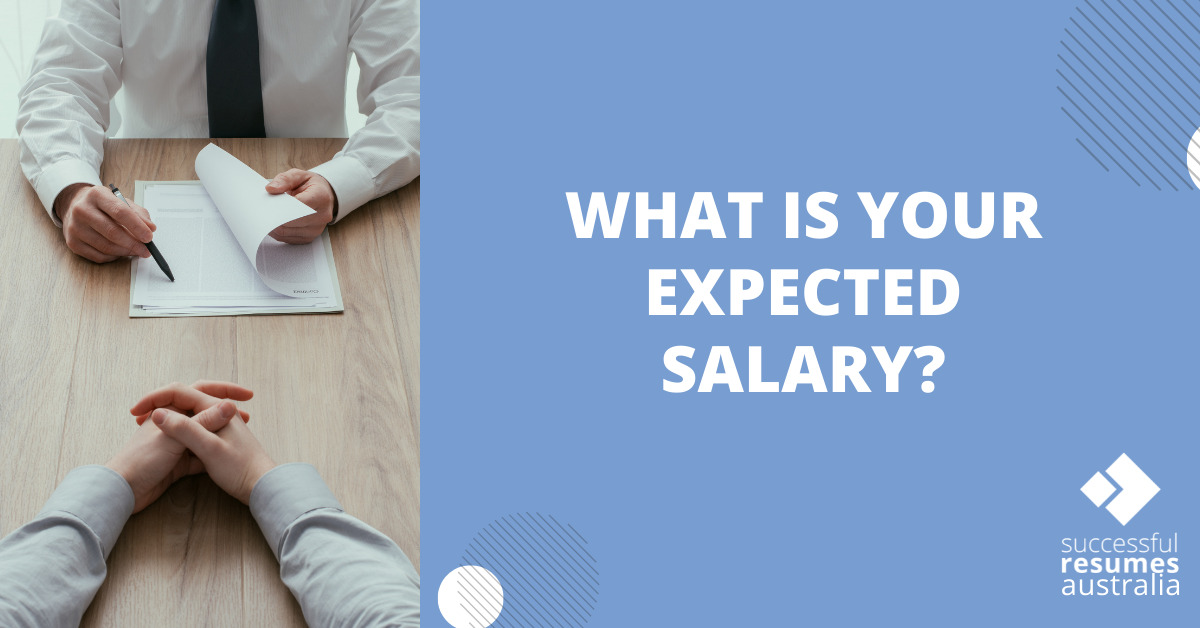 What is your Expected Salary?
It's probably the most awkward phase of the recruitment process but setting your salary expectations is an essential step for many roles. Unless the recruiter or hiring manager has been upfront with the salary range, the first hurdle can be knowing the right time to bring it up.
According to this PayScale post, a Robert Half survey found that 38 per cent of managers felt discussion about salary should at least wait until the second interview. This is consistent with conventional thinking that says talking about money in the first meeting is a faux pas. The reasoning behind this comes mainly from managing perceptions. You don't want the employer to think you are more interested in the money than the job.
Jobseekers the world over have experienced the ramifications of bringing up money too early. In 2017, a Canadian food delivery service SkipTheDishes landed in a social media storm when a job applicant tweeted their response after the applicant, Taylor Byrnes emailed the company to ask, "If I do end up filling this position, how much do you think I'll be getting paid an hour?" Byrnes asked. "Benefits will also be included, right? Sorry, I just thought I should ask now. Thanks for your time and have a lovely day."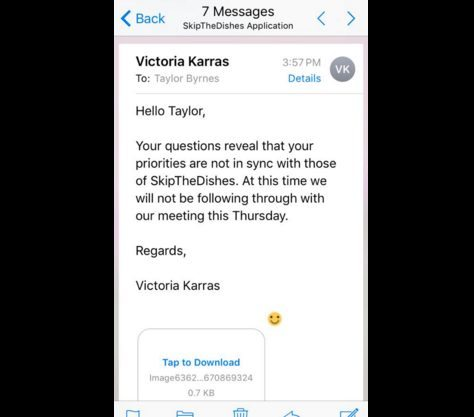 The talent acquisition manager Karras then followed up with another message clarifying the company's position.
"As a start-up company, we seek out those who go out of their way to seek out challenges and new opportunities. We believe in hard work and perseverance in pursuit of company goals as opposed to focusing on compensation," she wrote.
"Our corporate culture may be unique in this way, but it is paramount that staff display intrinsic motivation and are proven, self-starters. For these reasons, questions about compensation and benefits at such an early stage is a concern related to organizational fit."
After public support and a #boycott hashtag that gained popularity, the company rescinded its stance and invited the applicant for a second interview. None of the media reports mentioned whether she got the job though.
How do you successfully navigate salary discussions?
For most candidates, the biggest challenge is knowing where to pitch yourself. If you go too low, you could be underselling yourself but if you go too high, you could take yourself out of the race. The key to win/win negotiations is to be diplomatic and prepared. We've suggested some steps you can take below:
Don't rush to the discussion of money.
Taking your time will give you an opportunity to get a better idea of the role and the challenges the company might be facing. Linking these to your skills might give you a chance to build your potential as a solution and increase your value.
For many companies, a candidate who might cost $10,000 more but can hit the ground running and is the right fit for their future business goals may be an investment that pays off.
Do your research.
Research is important throughout the entire job search process. When it comes to salary negotiations, it's good to build your understanding of what's a fair starting salary for the job and the company you're considering. There are salary benchmarking tools on the market to help this process. Glassdoor, PayScale and Seek all offer in-depth salary data for specific jobs and employers. Likewise, recruitment firms including Hays and Robert Half also offer salary guides for Australia and New Zealand. These tools will help you identify industry standards and provide some parameters around your own expectations.
Set a range.
Setting a salary range provides greater scope for negotiating. If you start negotiations at the upper end of the range, there is room for movement. It's important to set a realistic range that considers how long you've worked in the industry, your qualifications, your achievements, location, the demand for your skills, the company and industry hiring trends. Each of these will help inform where you should pitch your expectations.  Know your range but don't volunteer it first. It's generally best to get the employer to give a number first.
Think beyond the salary.
When it comes to accepting a role, it's not just about the salary. There is value in the whole picture. This can include, responsibilities, job titles, location, and flexibility, along with the potential for career advancement, professional development, and further education. When it comes to thinking about where you want to go in the future, looking at the opportunity with a holistic lens that considers salary and non-cash benefits could be important.
Not all roles are up for negotiation.
If the role is in the public sector including local, state, and federal government, it's likely there will be a fixed salary range with no room for negotiation.
Don't assume you have to accept the first offer. 
Even in competitive job markets, negotiating diplomatically and in good faith is always acceptable. It's important for all employees to feel valued and compensated fairly for their skills and experience. In fact, research shows it has a direct impact on job satisfaction.
The Australia Pay Experience Report, released in 2019 by Ceridian, revealed that more than half of Australian workers (54%) are unsatisfied with their level of pay. To ensure lasting success in any role, mastering salary negotiations to ensure you feel valued is a perfect place to start.
For more information on how we support job seekers navigate their next career move, please contact us below.
Contact Form
"*" indicates required fields