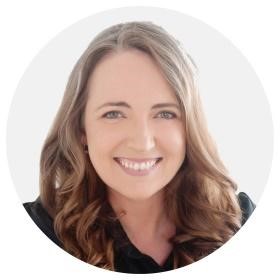 Elisa Gilmore
Successful Resumes Mackay & Cairns
elisa@successfulresumes.com.au    0458 999 120   
Cairns, Port Douglas, Mackay, Mareeba and Atherton – Queensland
Supporting clients in North Queensland, including Townsville, Mt Isa, Cairns, the Cape, Torres Strait, the Atherton Tableland and everywhere in between, Elisa developed her expert writing skills as a teacher, deputy principal and principal. She uses her exceptional listening and interview skills to make sure that when she creates your personalised resume, it highlights the skills and abilities that your future employers are looking for.
With a commitment to supporting clients achieve their career goals, Elisa uses a highly personalised approach to guide her clients through the resume development process. She tailors packages to suit clients' individual needs and offers ongoing collaboration to secure that hard to win interview. Her thorough and detailed interviewing processes helps clients uncover their achievements and aspirations to provide a document that markets skills, qualities, experiences and most importantly, reflects each client's personality.

The service was very professional and efficient. Elisa was able to clearly articulate my strengths and expertise in such an innovative way. The design of the resume was eye catching and the layout was very effective
I am very happy with the service and professionalism you displayed whilst preparing my resume. Whilst I haven't physically met you, your bubbly personality certainly came through on the phone and through emails. You were able to find solutions where others couldn't. I am very happy with the resulting resume and look forward to putting it to the test!
I knew I had the qualifications and the necessary experience to pursue further challenges in my career. What I did not have was the skill to write up a resume, that would skillfully summarize my experiences, and make me feel confident to prospect for employment anywhere in the world. I even tried the internet for tips but was not satisfied with the outcome. Successful Resumes assisted me to realize my potential and gave me the confidence to seek employment world over. I am now proudly submitting my resume to employment agencies that are seeking applicants with my qualifications and experiences.
Having decided to change career direction and move into an area I had very little experience in, I was fortunate enough to be given Elisa's email address by a friend. Writing positive things about yourself can be quite daunting! However, Elisa obviously enjoys a challenge and within a couple of days, I received a draft of my FABULOUS resume in my inbox. Elisa's understanding of the English language is quite exceptional. Bare in mind, I was wanting to have a complete career change, so this task was a challenge. To Elisa, Thankyou! Thankyou! Thankyou! I can say honestly and sincerely, that I will recommend your talents to everyone I know.
Just wanted to share the great news with you – I've been offered an interview for the Tour Manager position only two days after submitting my application and applications haven't even yet closed!! Many many thanks for drafting my resume and cover letter for me. You are truly fabulous and excellent at what you do!!!