We create winning resumes, CV's and cover letters
Don't get left behind with an outdated resume. A professionally written resume should showcase your talent, skills and experience to capture the attention of recruiters and hiring managers, with the goal of getting you to the interview.
That's where we can help. Our highly qualified team of Adelaide resume writers will create an engaging profile that markets your skills and achievements.
With knowledge of the local market, roles and industries, your new resume will include all the essential elements:
An effective mix of content and style to impress and inspire the reader
The correct formatting and the right keywords to pass through the online screening filters
A proven and effective layout to make your experience jump off the page
 Professional resume services 
Our process is collaborative, designed to remove the stress and enable you to focus on what really matters; getting noticed and getting hired. Our services extend to:
CV and resume writing to get you noticed
A cover letter designed to attract attention and to complement your new resume
A professionally prepared LinkedIn profile to support your new resume
Selection criteria addressed using the STAR format
Each project starts from a blank page. We don't use templates or overused phrases, so you will receive a modern and unique profile that will set you apart.
Sam Strong, Professional Writer
sam@successfulresumes.com.au | 0412 200 654   
Sam understands the challenges involved in developing or changing careers and the need for strategic planning to ensure the best outcome. Through an informative and collaborative consultation process, Sam offers an in-depth phone consultation to discover more about what you have done in your career so far and where you want to go next.
Sam works closely with you to prepare the best resume, cover letter and selection criteria answers to reflect your skills and experience. An experienced professional, Sam applies his credible writing skills to support a broad spectrum of careers.
Sam understands and has worked with state and local government as well as private-sector companies, both large and small. He combines theoretical knowledge with strong practical experience and "know-how" to communicate effectively with all types of organisations.
Sam specialises in the following professions and industries:
Health and Community Support workers
Hospitality – sales and service
Customer Service Representatives
IT Managers
Project Managers
Administration
Work Health and Safety Officer
With a career as a lawyer, workplace mediator and a background in the financial services industry, Sam brings a broad range of experience to address your career needs.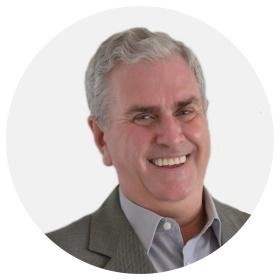 Chris Taylor, Professional Writer
chris@successfulresumes.com.au | 0497 901 492
Chris works closely with you to prepare a resume, cover letter and selection criteria answers to reflect your skills, training, experiences and personal qualities.
Chris starts his process by personally reviewing your existing resume and cover letter and sending you comprehensive feedback recommending the changes along with an itemised quote.
After Chris has prepared your resume, cover letter and other documentation and made sure that you are fully satisfied, you will receive interview tips to help with the next stage of your job search.
He is a qualified accountant and economist with commercial experience in building, construction, infrastructure and other industries. He has held senior management positions and has run his own consulting business for more than 30 years as well as teaching business studies at TAFE.
Chris specialises in the following professions and industries:
Building, construction and infrastructure
All trades including FIFO
Finance and accounting
Banking and insurance
Government, schools, universities and hospitals
Transport, freight, warehousing and logistics