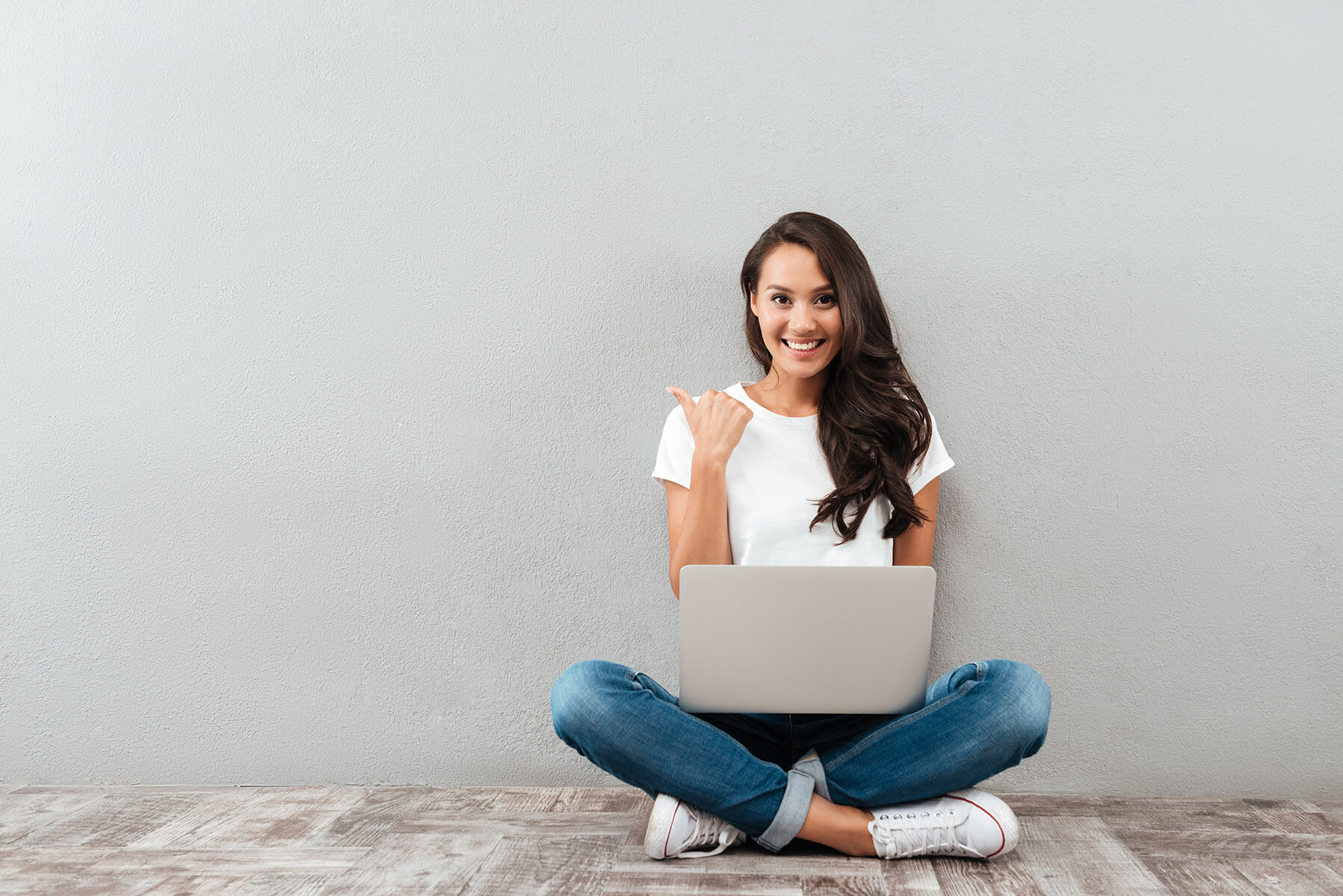 How to Prepare for a Virtual Job Interview
As companies around the world implement Corona-virus social distancing measures, HR teams are increasingly depending on recruiting candidates that they haven't met. For many roles, this means transitioning from face to face job interviews to online or virtual job interviews.
The great news is that for the most part, the rules of a successful online job interview are much the same as if you were meeting in person. Be positive, smile and have your demonstrated experience ready so you can respond to questions with ease.
Test run your technology
If you haven't used videoconferencing tools before, don't worry. There are lots of easy to use platforms out there like Zoom, Skype, FaceTime and Google Hangouts.
During the current Corona-virus pandemic, a number of these free tools are available for an extended trial. According to Business Insider, Microsoft is offering a free trial of the premium plan for its Teams chat app, Google is giving free access to the enterprise version of Hangouts Meet to all G Suite users and Cisco Webex is offering the free version of its Webex service with no time restrictions. Zoom already offers a free version of their videoconferencing software and they are working to ensure maximum reliability with the increase in traffic.
When you are meeting with a potential employer, they will most likely have a preferred platform they use. Once you know the technology that will be used, download the app on your computer, phone or smart device and get to know the system a little.
The invitation they send you will often contain a URL that you will click on the enter the virtual meeting space. It's important to only click on this link at the time of the scheduled interview.
Do your research
This also goes for in-person interviews, but once the company has provided the details of the interview and who you will be speaking to, jump onto LinkedIn and do a little research. What is their background? Do you have any common ground that you can reference to build rapport?
Find a space
The job interview might be online but it's just as important to be professional. Make sure the space you choose is tidy, quiet and well lit.
Ideally find a spot that has a blank wall behind you so that the interviewer isn't distracted by the background.
If you have children, animals or other potential disruptions, plan ahead to ensure they give you space and no background noise. Everyone is in the same position at the moment so you can assume some level of flexibility around this. If you know you may be interrupted, start the interview with something along the lines of, "Thank you for the opportunity to meet with you today. I have young children/flatmates or you may hear my dog barking so I apologise in advance if there is some noise in the background." Being upfront about it might even help build rapport with interviewers who are in the same position!
Try to avoid sitting in front of a window. If there is light behind you, it will be hard for the interviewer to see you.
Just before your interview is due to start, set yourself up with a glass of water, some paper and a pen. By the time the meeting starts you want to feel relaxed and appear cool, calm and collected!
Be as professional and personable as you would be in a face to face interview
This means dress the part, turn your phone onto silent, limit the distractions you might face and smile!
Just like an 'in-person' interview, body language counts so sit up, speak clearly and maintain eye contact. Because it's hard to tell if the sound is consistent and clear, when the interviewer is talking acknowledge you are listening by making occasional small nods.
Practice, practice, practice!
Consider doing a trial run of your background with a friend or family member so they can give feedback on how you can adjust your camera ensure a clutter free and professional background, your volume and the speed at which you should speak, and where to look. Practising these things and recording yourself is the best way to refine your video interview technique. Believe it or not, a lot of the impact of your message comes from how you speak and your body language.  So, take the time to prepare yourself as much as possible, and make every minute count.
If you would like to use this opportunity to consider your career direction, Successful Resumes is offering a Career Support Package for anyone affected by the Coronavirus pandemic. Click here to find out if this could benefit you.