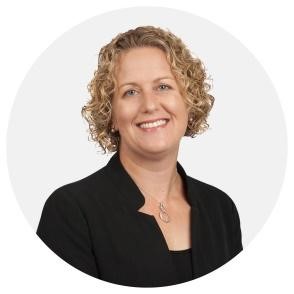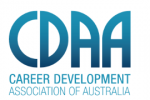 LOUISE DE CHIERA
DIRECTOR, SUCCESSFUL RESUMES SOUTHWEST REGION, WESTERN AUSTRALIA
louise@successfulresumes.com.au    0407 193 132   
I am passionate about assisting my clients to develop a resume that showcases their skillset to their next employer in a way that they are comfortable with. I enjoy formulating a resume that is not only professional but personalised. I actively listen to my clients needs, skills and abilities and highlight all areas and add a bit of their personality into the document.
Since 2016, I have been assisting job seekers in Bunbury, Busselton, Dunsborough, Margaret River, Augusta, Collie, Manjimup and the South West Region. I have worked with a diverse range of clients from entry level to CEO positions across all industries. I am a curious individual and thoroughly enjoy learning about a clients working life and how they have achieved and learnt their skills. My formula to write an interview-winning resume works for all individuals across all industries.
I bring to my resume writing ten years of experience in Human Resources and Recruitment where I read and reviewed thousands of resumes. This experience gives me an understanding of the hiring process and what recruiters look for and need to see (instantly) in a resume. I know that this experience is invaluable to my clients.
To complement my skill set in resume writing, recruitment and HR, I have completed additional studies of a Graduate Certificate of Career Development. This qualification allows me to offer career coaching, job search strategies and interview coaching to my clients. These can be additional services, though my extended knowledge benefits all my clients.
Resume reformatting start from $120
Full-Service Resume packages start from $250 – $450
If you would like to look as good on paper as you do in real life, call me on 0407 193 132 

Simple, clear, professional resumes designed by humans for humans.

Tailored, targeted letters that help readers know why you're a good fit for the role.

MINING, FIFO & TRADE RESUMES
Industry specific resumes to grow your career in competitive environments

Profiles designed to bring opportunities to you.
How I work with you
One of the things that makes Successful Resumes different to other resume services is the amount of care we invest in our clients. We genuinely want to see you succeed so we make sure our process is personalised to what you need.
After we receive your enquiry, we'll discuss your specific needs and tailor a package to get you to a job interview faster.
Although based in South West WA, I support clients across the state, and country, via phone, email, zoom and face-to-face to make it as easy and convenient for you.

We'll email prompts to help you prepare for our meeting. They'll help you think about your previous roles and the achievements you had. 

We'll meet face to face or on Zoom to find out more about the unique skills, personal attributes and experience that you bring to the table. 

We use information gathered in our chat and industry insight to create the first draft of your new resume. 

Together we'll refine the document until you feel confident it reflects you in the best way possible.

You start applying for your targeted roles and land an interview! When you're ready for your next role, come back and we'll happily help you update your resume
We have helped clients in the following industries grow their careers
FIFO / Mining
Building, Construction
Carpenters, Plumbers
Boilermakers, and Electricians
Retail
Engineering Services
Electrical
Hospitality
Health and Nursing
Government and Defence
NGO and Human Services
Creative Industries
Manufacturing
Logistics, Transport / Export Import
Science and Technology
Sports and Recreation