Professionally Written Resumes and Job Applications for Bunbury and Busselton Region.
Managed by Louise De Chiera, Successful Resumes South West is a trusted local career support service. We provide professional resume writing services to job seekers in Bunbury, Busselton, Dunsborough, Margaret River, Augusta and the South West Region
As a human resources and recruitment professional, Louise has read thousands of resumes. After years of watching qualified candidates miss out on job offers because of their resume, Louise decided to swap sides of the desk and share her extensive recruitment knowledge to support job seekers get the job they want. Working in close collaboration with her clients, Louise helps draw out the skills, experience, qualities and strengths that present her clients as the best person for the job.
With a unique understanding of what employers are looking for, Louise has been able to give her clients a competitive advantage with her expertly written resumes tailored to Western Australia employers. Her previous clients give her rave reviews and attribute their success making big career jumps to the resume she delivered and the confidence it gave them.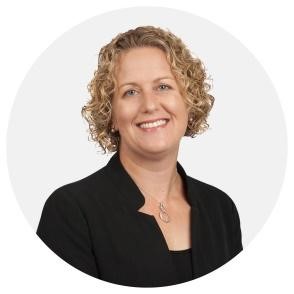 Louise De Chiera
Successful Resumes South West WA
louise@successfulresumes.com.au    0407 193 132   
With over ten years' experience in Human Resources and Recruitment in Perth, Sydney and the south west of WA, Louise's passion for helping clients develop their career was the catalyst for Louise becoming a professional resume writer.
Louise's experience coupled with a Bachelor of Commerce majoring in Human Resources and Marketing allows her to look at clients experience objectively to develop succinct and professional resumes that promote their strengths and achievements to a prospective employer.
Our Process
Successful Resumes South West can work with you wherever you are.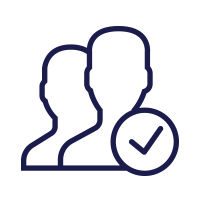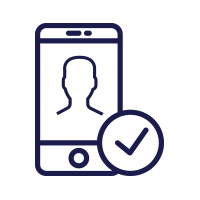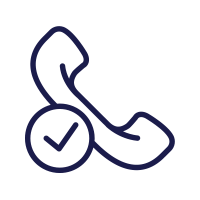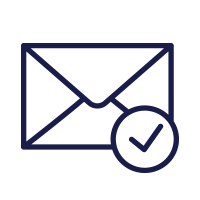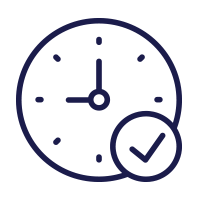 Fast turnaround available
The process includes providing a current resume for review, completing a detailed questionnaire and spending time speaking to Louise. Louise can meet face to face in various locations in the South West or can speak with you via phone.
At the end of the process with Louise, you will be provided with documents to obtain an interview for your next role and support with future applications.
Expertise
FIFO/Mining
Trades including Carpenters, Plumbers, Boilermakers and Electricians
Management and Executive Roles
Administration, Accounts and Customer Service
Teachers
Healthcare roles
Government roles
Return to Work and Career Change
Call Louise today on 0407 193 132 for a confidential discussion on your requirements and find out why hiring a resume writer will benefit your next career step.

Thank you so much for your help and expertise with doing my resume. I wouldn't have known where to start if you hadn't put it all together.
I cannot express enough how wonderful Louise was with me. Her professionalism, understanding and patience was truly outstanding. From the beginning, she explained to me what to expect throughout the process and I always felt very comfortable in asking her questions or anything I didn't understand.
My Resume looks so professional, modern and up to date! She gave me wonderful advice and really helped me prepare for the interview process so much so that I believe it was through her assistance and guidance that gave me the confidence to perform well in my interview. I then had the best outcome of all by being offered the new position of Warehouse Officer
Exceptional service and so accommodating to have a resume and multiple cover letters written for a job application deadline. Highly recommend Louise
I thoroughly enjoyed working with Louise. She gave me so much confidence in myself to apply for jobs as a recent graduate. I am very happy with the service as she was always quick to respond to emails and completing the service.
"Thank you for your friendly and professional assistance in tailoring my resume and cover letter to meet today's job market. I now feel confident that my experience is well represented in all applications. Your assistance and guidance is greatly appreciated. Thank you!!!"
Just a quick note to say thank you for your professional approach and completion of my resume. Much appreciated and I will recommend you to my colleagues.
Thank you for the outstanding job you did in creating my resume and cover letter which in a tough job market resulted in me getting interviews for every single job I applied for! You really took the time to understand my career objectives and achievements and were so easy to deal with and helpful with answering any questions I had
There is nothing more daunting than putting yourself out there and applying for a new job. That's why you need Louise on your side. Louise's help is invaluable, wealth of knowledge and a genuine interest. Extremely professional. With her help your resume will stand out above the rest. Successful Resume only way to go.
Successful resumes, they certainly are! After completing my studies to change my career in a different direction, I met with Louise to update my resume and to write cover letters for two job applications. Thanks to Louise's excellent writing skills I was interviewed and offered both positions! I found Louise to be very friendly and professional. She understood the direction I wanted to head in my career and wrote my resume and cover letters to reflect this. Thanks so much Louise, I couldn't have done this without you
I found Louise to be extremely efficient and thorough, drawing out detailed and relevant information when updating my Resume. The letter and resume writing was of an extremely high standard and tailored brilliantly to suit the position that I was applying for. I can highly recommend this service.
I just wanted to take this opportunity to thank you for all your work in getting me ready to start applying for some part time positions. Your promptness and professionalism is greatly appreciated.