Queensland's leading resume writers providing professional resumes, cover letters and selection criteria for the Sunshine Coast, Maroochydore, Mooloolaba, Kawana, Caloundra, and Buderim.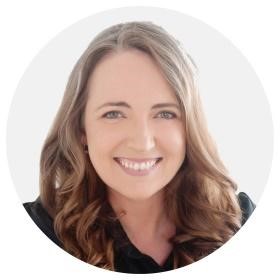 Elisa Gilmore
Professional Resume Writer
Successful Resumes Sunshine Coast
sunnycoast@successfulresumes.com.au    0458 999 120    
For almost 10 years, Elisa Gilmore has been writing tailored resumes and applications for professionals from an incredibly diverse range of industries including mining, oil and gas, health, education, tourism, hospitality, engineering, project management, administration, trades and many, many more.
Through this experience, Elisa knows what employers are looking for and how to present your work experience and skills to demonstrate why you are the right person for the job.
An experienced and competent researcher, Elisa is able to tailor your resume to suit your specific needs whether that be as a new high school or university graduate, individuals returning to work after caring for family members or illness, professionals seeking promotion and those embarking on a long desired career move. Whatever your resume and application writing needs, Elisa can assist.
Elisa is very familiar with writing selection criteria and statements of claims for Queensland Government jobs. Through Successful Resumes Australia's partnership with Nurses Professional Association of Queensland, we are a preferred supplier for writing nursing resumes in Queensland.
Regardless of your experience level or industry, Elisa has the skills, knowledge and experience required to create professional, tailored resumes which speak directly to employer expectations.

Had a good look at the resume and there isn't anything I would change. It is better than I could ever have expected and everyone I've shown has said WOW …
Well the resume you did for me worked. I just landed a 5 yr FIFO job out of Darwin, thanks again for your services
Just thought I would let you know that I got a community care job last week with xxxx ….. first job I applied for!
30 candidates for 3 jobs and I got first slot.
This looks amazing. I have my interview today in Brisbane at 1300 hrs. This is going to be great as you have helped me to understand who I am and what I am capable of.
Just wanted to drop you a quick note letting you know that I was successful in getting a job offer. They are emailing it through to me as we speak. Thank you as well for the interview information, I was asked three of the top 10 interview questions so I felt very confident with my answers …. Your selection criteria and cover letter got my foot in the door and made me stand out from the other 66 resumes they saw.
I'mmmmmmm IN!!!! Thank you for all your help. …When I say I'm in, I'm just through to phase 2, but it's the resume and selection criteria that got me there, So, again, Thank you!
Thank you again for all your help. I really appreciate it. I didn't realise my strengths and skills until it was identified on paper by you. I will certainly be recommending you to friends.
Thanks for sending my cover letter and resume through so quickly. Wow! There really is a huge difference between what I thought was a good resume and cover letter and one that has been professionally written. You made me sound much better than I thought I was and they lay out is so eye catching, I only wish I had done this right from the start, I would probably have a job by now! A professional resume must be the advantage that no one tells you about.
Make your next career move count and contact our North Queensland team today
"*" indicates required fields