Contact one of our qualified career practitioners to help support change in your organisation
Tanaz Byramji
Tanaz has successfully helped hundreds of individuals from all industry sectors learn how to market themselves to achieve their career goals. An experienced career coach, Tanaz provides a diverse array of services: from writing resumes, cover letters and LinkedIn profiles to providing career coaching, interview training, assistance preparing employment proposals and outplacement services.
Stephen Howard
Stephen has a great ability to uncover the unique stories, achievements and competencies that everyone possesses to develop a resume that is relevant and appealing. His experience in marketing, research and project management across a broad cross section of industries makes him an excellent resource for jobseekers who would like a professional to prepare resumes, responses to key selection criteria and covering letters.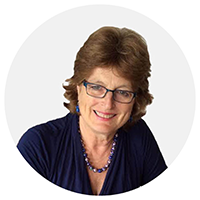 Susan Hughes
Susan has a wealth of experience in business development for small, medium and large businesses. With more than 20 years' experience in sales and marketing roles across a range of industries including corporate, government and the not for profit sector, Susan has consistently exceeded expectations, achieving extraordinary results for customers and now she is doing the same for her resume clients.
Successful Resumes recently supported our employees at the Sydney North Shore and Beaches Medicare Local during the period leading up to the organisation's closure as a result of the withdrawal of government funding. I received extremely positive feedback from all those she provided outplacement support to, particularly with cover letters, resume writing and interview skills. I am pleased to say we also had some of our employees successfully placed in new roles. I would highly recommend Successful Resumes' services to those seeking professional outplacement support.