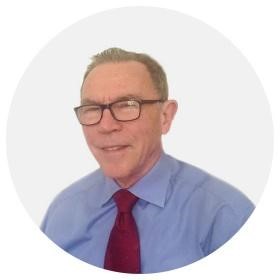 Allan Wilson
Successful Resumes Paramatta
allan@successfulresumes.com.au    0407 068 130  
Parramatta, Northmead, Guildford, Toongabbie, Newington, Dundas and Ermington – NSW
Greater Parramatta is the engine room of Sydney's industry and commerce, and we are proud to be part of this dynamic region where innovation and growth are delivering employment opportunities.
Professional Resumes and Cover Letters
If you reside or work in the greater Parramatta region we would be pleased to meet you personally and discuss your career plans and prepare a professional resume that is attuned to today's industry standards and presents you as an outstanding candidate. We can also assist with a crafted cover letter to accompany your résumé in job applications.
Selection Criteria
There are many government jobs on offer in the Parramatta region, and these require longer application letters including responses to targeted questions or selection criteria. We are very familiar with these processes and can help you to prepare first class applications for government positions.
LinkedIn Profiles
To sharpen your image in the job market you need a concise and well prepared LinkedIn profile. At Successful resumes Parramatta we can apply our knowledge and experience to help you to achieve this.
Interview Coaching
High quality resume, cover letter and selection criteria responses may be essential components of a successful job application, but you also need to be ready for the job interview which will finally determine the outcome. To ensure that you are ready for the interview we offer personal interview coaching and roleplay. These sessions serve to build confidence and equip you to perform at your best.
Pricing
Our prices for a professional resume and cover letter packages are by quotation and start at $295 with the quoted price depending on the amount of work involved. We offer special attention and fee concessions for school leavers, new graduates, returning mums and long term unemployed clients.
The Branch Principal – Allan Wilson
With an MBA and a Bachelor of Science degree in Applied Chemistry, Allan has enjoyed a successful career to date, starting in research and development before progressing through marketing and business development to general manager roles in a number of international companies. He has an excellent understanding of finance, marketing, manufacturing, product development and people management, having hired and managed teams of over 100 people. Allan has worked in Sweden, Switzerland, Hong Kong and Australia and now applies his broad global experience to support clients build their careers.
Allan is passionate about writing resumes, cover letters, LinkedIn profiles, selection criteria and company profiles that propel clients to success. Working across all professions, from school leavers to senior management. His successful clients have come from almost every profession or trade covering medical, industrial, construction, financial, transport, logistics and many more. Allan is a supportive and encouraging writer who works with his clients to uncover the very best they have to offer.
Please call Allan for a confidential discussion or send your existing resume for a free appraisal.

Great thanks Allan – received at least 7 – 8 LinkedIn requests today, it's really working. If I hear of anyone else who needs help I will put your name forward.
Thanks again for preparing the cover letter for me. It was beautifully written and precisely summarised my experience and ability. I am very impressed.
Thank you so much Allan!! Fantastic job. Once again thank you so much
Just to let you know that I got the job. I was the only one in my section that managed to retain my job. My Manager said that I had submitted a great application and performed really well in the interview. Thank you for all your help and saving me from redundancy. I will definitely recommend you to my friends.
I think you have done an excellent job. I really like it. Thank you for your excellent work.
Thank you again for your help. I have to say that your writing skill and the ability of combining small pieces of thoughts together is amazing. The cover letter is exacting what and how I would like to present. A friend of mine is also thinking about finding a new job. I will give your contact details to her.
Make your next career move count and contact Allan today
"*" indicates required fields