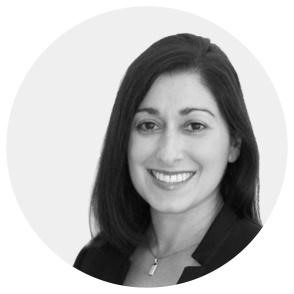 Lucy Compton
Successful Resumes Perth – WA
lucy@successfulresumes.com.au    0428 644 449   
Perth CBD, Subiaco/Nedlands & Kalgoorlie
Lucy has 10 years' experience as State Manager / Branch Principal at Successful Resumes Perth CBD. Bringing the Successful Resumes brand to Western Australia in 2007 she has grown the operation to 8 branches throughout the state.
Prior to this, she spent 10 years in education, housing and retail sectors and holds a Bachelor of Teaching and a Bachelor of Education.
Lucy has developed an excellent reputation with recruiters, employers and members of the resource sector. Her expertise includes public and private sector applications, resumes, cover letters, selection criteria and assistance with the job search process.
Lucy has worked with people from all industries, at all levels. This includes mining, oil & gas, construction, safety, logistics, hospitality, education, health and finance. She is also passionate about assisting people from disadvantaged groups.
For a competitive, well written resume contact Lucy Compton – Professional Resume Writer.

Hi Lucy, just letting you know I'm starting an Engineering Drafting role with Sea-Struct. I wish to offer my sincere thanks for your hard work with the preparation of my resume. The HR and engineering staff were impressed with its presentation. I believe it was the key to me getting an interview – Notch another one up for Successful Resumes! Once again, many thanks.
Hi Lucy, you have done a great job on my resume – so professional. Thanks so much for your kind support and sound advice. Is it ok if I give your contact details to a workmate of mine who also wants to get his resume written?
Hello Lucy, just wanting to thank you for all your help – the resume and cover letter worked a treat! FYI, I had an interview today with Rio Tinto and got the job! I do my medical and site induction next week and off we go in a new domestic direction. Thank-you so much for all your help and efforts.
Thanks Lucy! RAC of WA offered me a position as Service Desk Analyst. The resume was the sole reason I got the interview. Even this morning I had another company tell me that they'd love to get me in for interview because my resume stood out. This company had 170 applicants and thought mine was the best resume.
I just wanted to let you know I've accepted a job offer. I was able to choose between two really good firms and potentially a third. I'm still receiving calls and I'm happy to be the one turning them down! It's a good to know that I don't have to worry about securing a job. Thanks for all your help Lucy.
Thanks again for all your assistance. With your help, I not only obtained the interview I was after, but have been promoted into the management position I was hoping for. The discussions with you helped bring to the forefront the experiences and examples I needed to discuss at the interview. Money well spent.
Hi Lucy, I've just received my resume …. Your work is terrific! I must also let you know that I start my new job 9.00am on Monday! I went for 2 interviews and won both. Thanks so much for all your help in getting me to this stage and for the great after sales care!
Make your next career move count and contact Lucy today