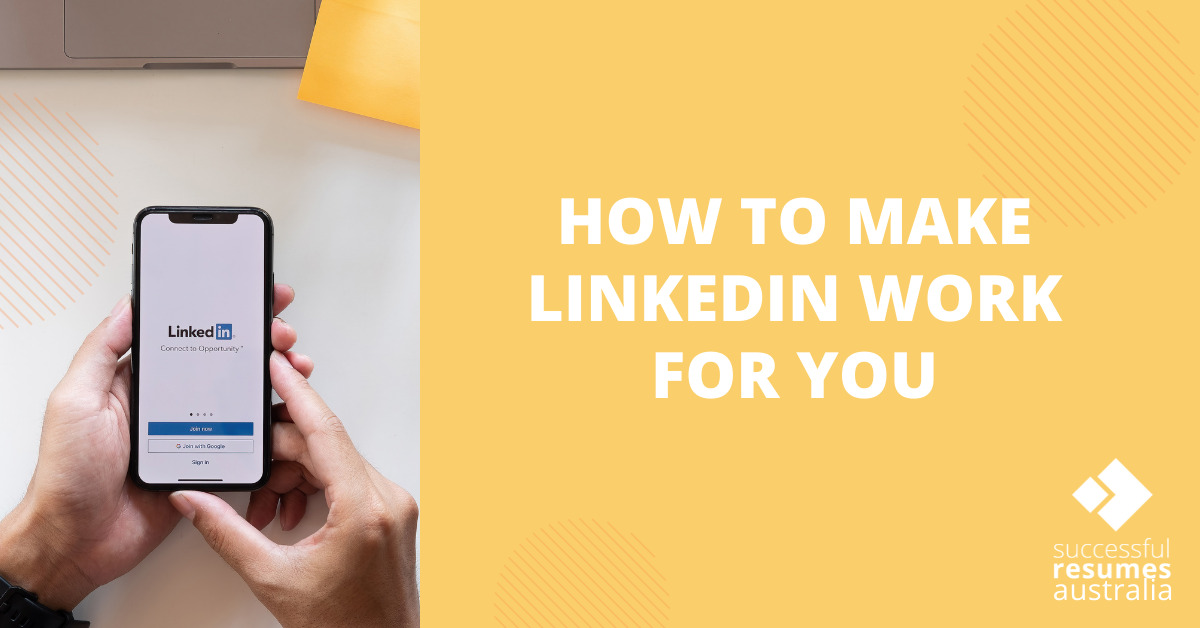 How to Make LinkedIn Work For You
With 800 million members in 200 countries and territories, LinkedIn is the leading social network focussed on professional networking and careers. In Australia, 12 million people (or 43% of the population) use the platform to build professional credibility and expand their employment opportunities and this number is increasing constantly.
45m people using LinkedIn to search for jobs each week
77 job applications submitted every second
4 people hired every minute on LinkedIn
With so many of our clients, from all industries and roles, deciding to establish a presence on LinkedIn, we thought we would provide an overview of how you can use LinkedIn to support your career development.
Discover career opportunities
Establish a profile to take advantage of active job search on their robust job search platform.
Set alerts to be notified when a new job matches your search criteria.
Optimise your profile with skill-based keywords to leverage passive job-seeking opportunities.
Turn on the "Open to Work" feature to receive an average of 40% more InMails from recruiters.
Build your network to identify or create opportunities in the hidden job market.
Engage in thought leadership and write articles to establish and grow your professional reputation.
Prepare for interview success with free LinkedIn Learning courses and Interview Prep tools.
 Understand current and future skills
Explore LinkedIn's Career Explorer tool to see how your skills match to roles.
Understand what skills are emerging or evolving in your industry with the world's most comprehensive skills taxonomy.
Search through more than 13,000 on-demand courses to expand your skills and map a path to in-demand jobs.
Verify skills with the Skill Assessment tool and validate your skills through the 1stdegree peer review or skill endorsements, strengthening the likelihood of returning as a positive match in skill based searches.
  Research roles and career pathways
Use the Career Explorer tool to uncover new careers you could transition to.
After entering recent work experience, review LinkedIn suggested job opportunities and resources that support career changes and pivots.
Research companies and follow them to learn about their culture and career pathways.
Connect with alumni in similar fields to gather industry insight and build your network.
If you would like to find out more about how you can use LinkedIn to develop your career, contact the team at Successful Resumes for tailored advice.