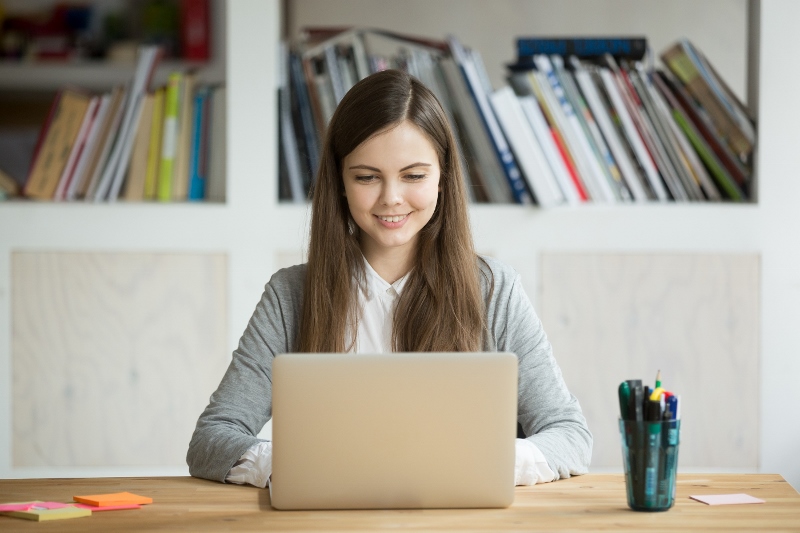 Kick Start Your Career – Resumes for Graduates and School Leavers
Your resume is your first chance to make a good impression with a potential employer. It is the sales pitch you need to be invited to interview.
Research tells us that employers spend a very short time reading resumes. They often have hundreds of resumes to review and don't read them in detail. As a jobseeker, you need to make sure you capture their attention quickly and keep it by presenting the right information in the right way.
Resumes for Graduates and School Leavers
When you're starting out, you won't have a lot of experience to include on your resume, but don't worry, employers won't be expecting it. Focus on your potential and demonstrate it through telling them your career goals and academic achievements along with any projects or extracurricular activities you have worked on.
We've listed some key strategies to help you start your career on the right foot:
Make sure they can contact you
Include your name, address, phone number, and email at the top. This is your marketing document, so only use a professional sounding email address that includes your name.
Tailor your resume for each application
Generic resumes don't help applicants stand out. It's fine to have a template but customise it with different keywords that specifically fit the role.  Demonstrate that you have the skills that they are asking for in the job advertisement.
Keep it clean and concise
At the early stages of your career keep your resume to one or two pages maximum. Use standard fonts like Arial, Calibri or Verdana either 10pt or 11pt and headings slightly larger. Use a maximum of two colours but otherwise keep it simple, uncluttered and professional.
Prioritise your experience
List the most impressive tasks, accomplishments or responsibilities first under each role. Employers are time poor so if they only have time to glance at the first bullet point for each role, make sure it counts!
Never ever lie or even stretch the truth
There are so many reasons not to lie on a resume. Not only might you lose the job or opportunity if you were ever found out, but once you start working, your lie will become obvious the day you start your job. This is a guaranteed way to lose trust.
Proofread, proofread, proofread
Typos happen to everyone, but they are a turn off for most employers. Your resume and cover letter are examples of your written communication skills and your attention to detail. Be extra careful to make sure your spelling, grammar, capitalisation and formatting are consistent and correct throughout your resume. Write any current roles in current tense and any previous roles in past tense.
Get professional help
If you can afford a professional resume writer, hire one. Professional resume writers can be really helpful to pull out your experience through school, work experience and sport to demonstrate valuable skills. If you are a university student, the career centre will also be able to critique your resume. If you can't access either of these, ask a trusted friend or family member to review your resume for you.  Or, if you're feeling confident, connect with someone in your industry on LinkedIn, tell them you are starting your career and ask if they could provide some feedback on your resume. Not only will it help you write a great resume, but it will also help you start building your professional network which could unlock opportunities in the future.
If you're looking for support writing a resume with no work experience, our team of professional resumes writers can help. With offices in almost every corner of the country we have someone who is ready to give you the head start you need.  For more information or a free chat to discuss how we can help, contact us below.
Contact Form
"*" indicates required fields