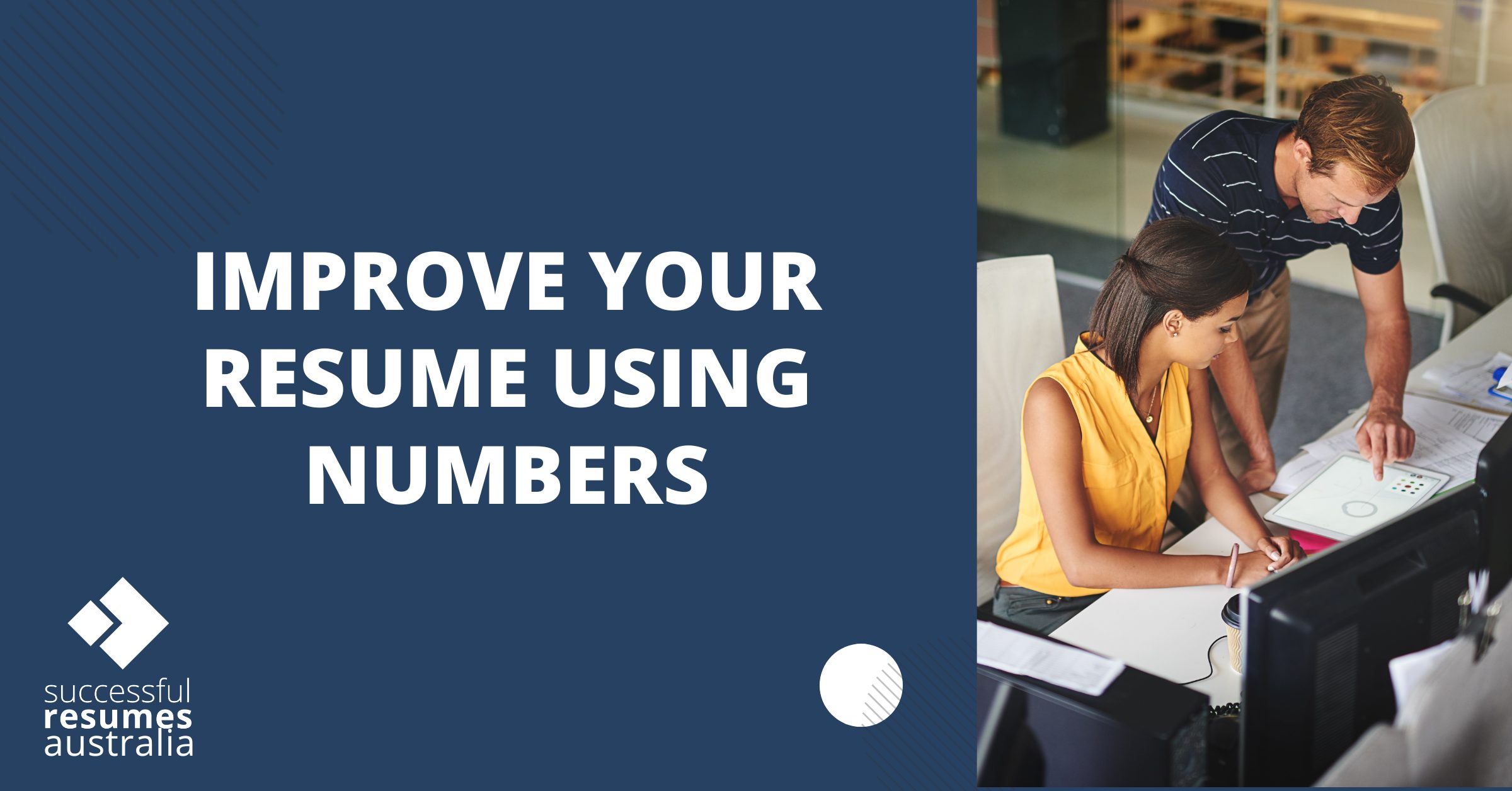 Improve Your Resume Using Numbers
To improve your chances of being considered the right person for the role, it's important to tell the reader how you have created opportunities and solved problems in previous roles. One sure way to do this is by using numbers.
Are you looking to enhance your chances of landing your dream job? One effective way to stand out from the competition is by showcasing your ability to create opportunities and solve problems. And there's no better way to do this than by incorporating numbers into your resume.
Quantify Your Achievements for Impact
Numbers are a powerful tool to provide concrete evidence of your capabilities. They paint a vivid picture of your experience, demonstrate the scope of your roles, and allow you to highlight the impact you've made.
By incorporating numbers into your resume, you can transform vague statements into impactful facts that showcase your accomplishments. For instance:
| | |
| --- | --- |
| Assisted with retail sales | Managed retail sales for a 200sqm store with an average of 120 customers per day |
| Wrote blogs to improve SEO | Published 62, keyword optimised, blogs on career success resulting in a 25% increase in web traffic |
| Serviced existing accounts and helped establish new accounts | Managed 75 customer accounts, onboarding an average of 2 new customers per week |
Not only do numbers create persuasive proof points they are also entirely objective. The numbers help convince the reader of your experience and show how amazing you are. It's one thing to say that you're good at your job. It's a much more convincing approach to demonstrate your skills using an objective measure of how you accomplished your work.
Harness the Power of Measurable Results
Numbers are not exclusive to leadership or sales roles. Almost every profession has measurable aspects that can highlight your performance. As a nurse, you can quantify the number of beds in your ward. Graphic designers can showcase the number of clients they collaborate with monthly. Teachers can highlight the number of students they've taught or the range of subjects covered. Retail professionals can demonstrate the store size, product count, or average daily footfall.
Here are some other opportunities to use numbers effectively:
Sales revenue and volume
Organised files or documents
Number of products or SKU's managed
Outlets or premises overseen
Territory size or coverage
Distance travelled for work
Cost-saving initiatives
Client acquisition and retention rates
Employee count and turnover rates
Increases in page views, followers, and user engagement
Profit growth percentages
Customer reviews and satisfaction ratings
Resolved complaints
Billable hours
Workplace health and safety incidents
Reduced costs
Distributor networks
Event participation or attendance
Memberships or affiliations
Emphasise How You Achieved Results
Along with showing measurable results, it's crucial to provide context on how you obtained those outcomes. Potential employers want to know the strategies, techniques, and skills you employed to get the outcomes. They're interested in the creativity, innovation, and critical thinking that you use to get the job done. For example, let's expand on the previous bullet points:
Reduced paper and printing costs by 90% through the introduction of cloud-based client forms.
Optimised distribution routes to reduce travel distance and save $1,200 in petrol a month.
Implemented toolbox talks and peer-led safety programs, leading to a 30% decrease in safety incidents.
Make Your Achievements Stand Out
To make your accomplishments shine, use numbers and symbols in your resume instead of written words. For example, replace "eight" with "8" and "percent" with "%." This stylistic change captures the reader's attention and emphasises your achievements.
Reach Out to Our Resume Writing Services
If you're seeking a resume that effectively showcases the value you can bring to potential employers, we're here to help. Our team of highly experienced writers specialises in crafting resumes that resonate with hiring managers. Contact us today to achieve your next career goals.
Contact Form
"*" indicates required fields