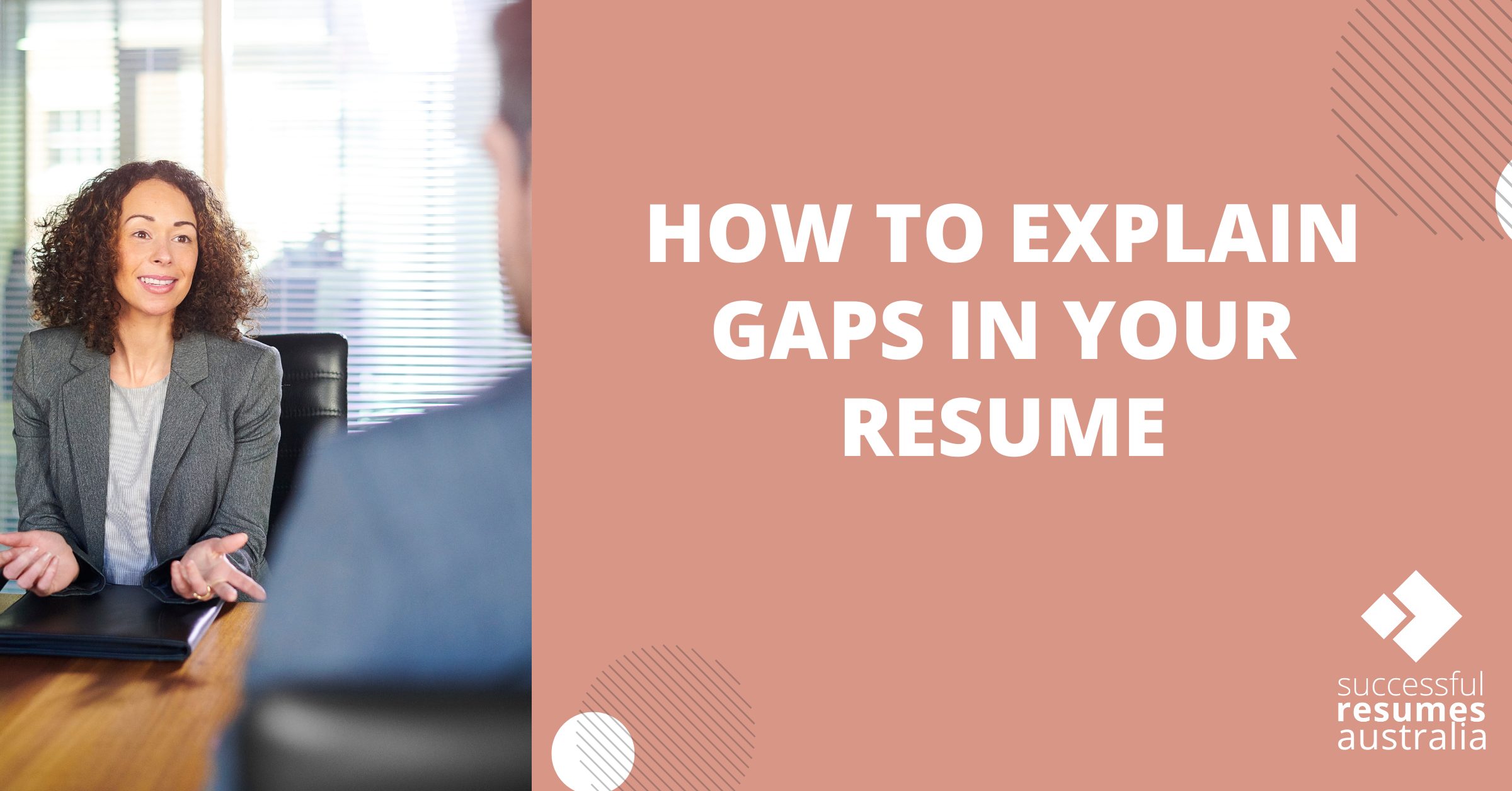 How to Explain Gaps in your Resume
Being prepared to own, and tell your career story, and having confidence in the skills you've attained during any breaks can go a long way to bridging the gap with poise and professionalism.
It's a common perception that gaps in your career are a red flag for recruiters and employers. People often consider the perfect career as a flowing, linear progression of roles and responsibilities. In reality, though, it's rare to have a candidate who doesn't have a gap somewhere in their career. Research by LinkedIn recently affirmed this. They found that while 72% of job seekers believe there's a stigma associated with having a career gap, 79% of hiring managers today would willingly hire a candidate with a career gap on their resume.
Gone are the days of staying in one job for your entire career. In fact, it's widely accepted that the average Australian worker will have five to seven career changes in their lifetime. With the rise of the gig economy and a casualised workforce, the Australian Institute of Business suggests that number is trending downwards. For workers over 45, the average job tenure is 6 years and 8 months. For under 25s it's just 1 year and 8 months.
It's not to say that people don't want careers rather than just successive jobs. A survey of 5029 Australians aged 18 to 29 found that 65% want a career rather than just a job but the majority (56%) felt that job prospects in their field are not very strong. Combine these factors and it's not surprising that people opportunity hop.
While this approach can give you a wide range of experiences, it's also more likely to create the occasional gap on your resume where you were unemployed. We look at the best way to explain these gaps below.
Positive reasons for gaps  
Gaps can occur for positive reasons. You might be taking time out to finish further study, travel the world or raise a family. There's nothing inherently wrong with having a break in your career. You need to be able to explain it and ensure that any reader can understand your 'why'.
As the stigma for career gaps lessens, the market is responding. This year, in response to COVID implications LinkedIn responded to community feedback and introduced new job titles, including "stay-at-home mum," "stay-at-home dad" and "stay-at-home parent" to allow full-time parents and caretakers to more accurately display their roles. In the future, LinkedIn also intends to add a new field specifically for employment gap types to the Profile. These will include opportunities to nominate parental leave, family care or sabbatical so that people can better address gaps in their career journey.
 Including information about your gaps  
Include the period on your resume as well as a note explaining your movements at the time. So long as you include the gap and have a reasonable explanation, most employers will be open and accepting of your journey. If you had a period where you quit one job and were finding it difficult to secure another, instead of listing 'unemployed' for that period perhaps you can think of something a little more creative. You could include reasons such as study or travel instead of unemployment and explain them similarly to the following. "Travelled to XYZ to broaden my travel experience and gain cultural exposure and invaluable life experience". Even if you were unemployed, focus on adopting a positive approach to the explanation you provide. If you used the time to pursue side gigs, hobby projects or volunteering, include these along with any skills you developed.
Be Confident
If you have been made redundant or have struggled to find work for a period, it is understandable to feel nervous about accounting for the gap on your resume. There's is no need to be nervous though. It's okay to take some time away from your career to focus on other things. Everybody needs a break occasionally and employers understand that sometimes things don't necessarily go as planned. The important thing to note is that they want to see gaps mentioned and explained with a genuine reason. Being prepared to own, and tell your career story, and having confidence in the skills you've attained during any breaks can go a long way to bridging the gap with poise and professionalism.
Contact us today for assistance with designing a resume that will ensure you put your best foot forward.
Contact Form
"*" indicates required fields