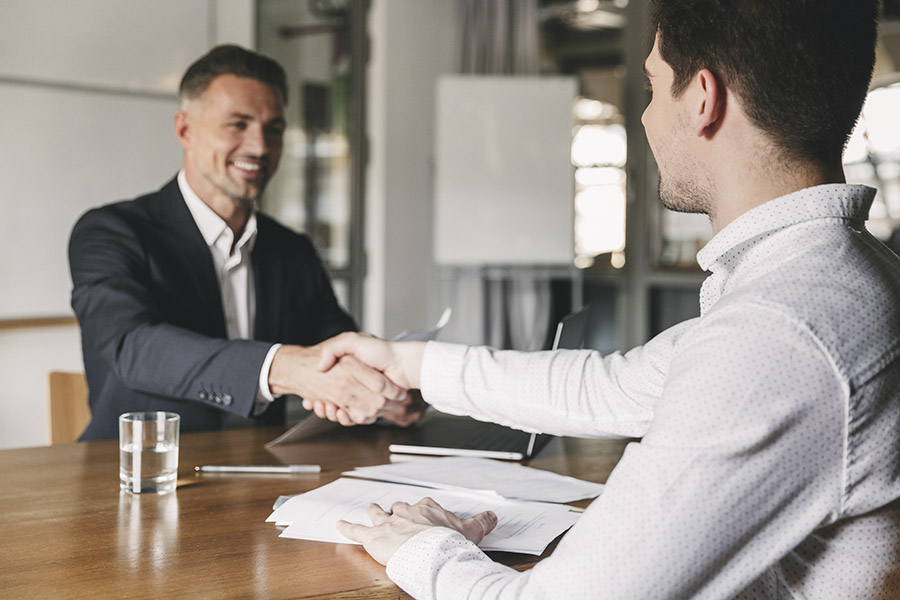 Why you're not getting the job after interviews.
If your resume is landing you interviews but you're struggling to convert them to job offers, it's time to look at what is preventing you from securing your next opportunity.
Here are 5 reasons you might not be getting hired and how you can fix them.
You've underestimated the phone screen
For a number of roles, recruiters will reach out to you for what sounds like an informal and friendly call. Don't be fooled by the idea of a quick chat. While not as formal as the core interview process, this a still an interview of sorts. The recruiter is using this opportunity to determine your fit for the role so it's important to be prepared with both your pitch and possibly salary expectations. If you are applying for multiple roles concurrently, have the job advertainments or position descriptions printed out and on hand so you can quickly reference the role they are talking about. It's a good idea to have made notes on the printout that connect their requirements to your skills. This will help you craft a relevant pitch that establishes what you will bring to the role. It's also important to have considered how much you want to be paid. Do your research on similar roles and have a figure in mind, so you are not fumbling if and when the question comes up.
You haven't demonstrated your interest
When I was recruiting for roles, it was frustrating when you got the impression that the candidate had no idea about the role they were applying for. They obviously hadn't done any desktop research on the company or its products and services which showed a lack of authentic interest. If you want an employer to care about you and your application, show them how you care about their company and the role. Make it clear that you have done your research and that you are enthusiastic and excited about the opportunity.
Your body language is giving off the wrong message
It is widely recognised that more than half of what you are saying doesn't come from the words you are speaking. Communication is both verbal and nonverbal, and tone and body language often play the biggest part. If you're trying to make an impression, it's critical to consider what your body is saying. Forgetting to smile, slouching in your chair, or failing to make eye contact during an interview, could cost you a job offer. Read more on body language for successful interviews here.
You haven't built a bank of career narratives
The trick to a good behavioural interview is to respond to questions with examples that clearly demonstrate how you have the skills, capabilities and experience to be successful in the role. One of the best ways to do this is by creating a bank of narratives that show how you have been successful in previous roles. There are lots of formulas and the STAR approach is probably the most popular. We think you can simplify it even more with SAO : Situation, Action, Outcome.
Set the scene by providing a sentence on the situation
Talk about your action or idea
Close with the outcome or impact it had on the organisation.
With practice, you should be able to get these down to three simple but strong sentences. Being prepared with a series of examples also prevents the common issue of getting lost in the response and rambling.
You haven't practised.
Interview practice is so important for both building your confidence and delivering clear concise messaging. Once you have found a list of common interview questions, work your way through a dozen or so to test how comfortable you feel answering them out loud. You can also ask a friend or family member to help you with a mock interview. They simply chose questions from the list for you to answer and provide you with some feedback. The team at Successful Resumes also offer interview coaching and can create mock interview to help you prepare. Please reach out to us for more information.
It's important to remember that sometimes you can be doing everything right in your job search but things outside your control prevent you from landing your next opportunity. You might be coming up against internal applicants, or the hiring manager is looking for a specific micro skill to add value to the team. Keep your confidence strong, focus on the aspects of job search that you can control and know that the right role for you is on its way.