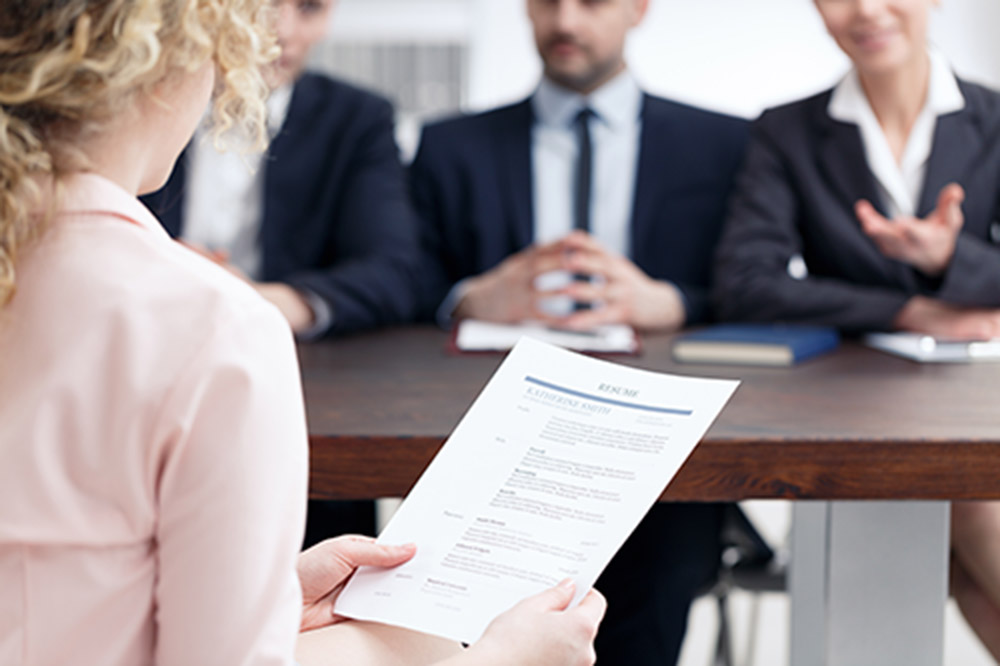 Why Tailoring Your Resume Can Help Land You The Job
If your job search strategy involves firing off the same resume and cover letter for every application, it might be time for a re-think.
Although the idea of sending your standard resume is appealing from a time and effort perspective when it comes to job applications, content is critical but relevance is king. The most relevant resume is one that's customised to the role or job opportunity.
So how do you minimise the time it takes to tailor your resume? We've laid out a few simple steps to help you create a winning resume, every time.
Luck = Preparation + Opportunity
The key to job search success is preparation. We've worked with thousands of clients who have found a job they want to apply for but haven't prepared a resume in years. It becomes a mad dash to submit the application before the deadline and while we give it our best, the best would have undoubtedly been better if we have more time.
The perfect time to prepare your resume is when you're not looking for work. Our experience is that people approach the process with more clarity and confidence when they don't have the stress of a deadline looming.
Develop a Master Resume
The first step to being prepared is to connect with a professional resume writer to develop your master resume or foundation document. The resume writer will work with you to create a document that contains all of the information a recruiter or hiring manager will want to know including:
an evidence-based summary of your career, experience and qualifications
a list of your skills
detailed employment history, complete with outcome focussed statements on how you have solved problems or contributed to the success of your previous employers
education and professional development courses
personal details
We recommend clients update this document annually (often coinciding with performance reviews) so that the content stays up to date.
Adapt Your Master Resume
This master resume is a complete career history. Once completed, you can use this generic (and normally longer) document as your starting point. You can then adapt it to the position you would like to apply for.
To do this, start by looking at the job description. Make a list of the keywords. These include the skills, experience or qualifications that the employer is looking for.
Rank these keywords based on your strengths. Put the keyword you have the most experience or success in at the top of the list and work your way down.
Now you want to customise the various elements of your resume. This includes the headline statement (if you have one) and career summary, and the highlights from your employment history.
To keep your resume concise, we suggest using a maximum of six bullet points in your career synopsis or summary. Select the top six keywords and create a bullet point for each. The bullet point should refer to the keyword and then provide evidence or proof of your claim.
For example, if the job advertisement says:
This global leader is looking for a Sales Engineer with at least 6+ years' experience to support the Sales leader in Australia and New Zealand drive exponential growth in the region. The Sales Engineer must have a Bachelor degree in Electrical Engineering, Electronics or Computer Science and will provide expert level support to enterprise customers. They will work directly with Sales Directors and Solutions Architects to develop and recommend appropriate solutions for customers. 
We would pull out these keywords:
Sales Engineer
6+ years' experience
Bachelor degree
Drive exponential growth
Enterprise customers
Work with Sales Directors and Solutions Architects
Develop solutions
Then use them to create an introductory paragraph that says:
Degree qualified sales engineer with over ten years' experience supporting ABC company grow from a $200k entity to a $14m business by designing innovative technical solutions that meet the evolving needs of enterprise customers.
If we want to use bullet points, we take the highest ranked keywords to create succinct points like below. In this case, we used the keywords Sales Engineer, 6+ years' experience and Bachelor degree in Electrical Engineering, Electronics or Computer Science.
Tertiary qualified Communication Engineering and Information Technology professional with eighteen years' experience leading product sales in a high growth environment
Even if you left the rest of your master resume unchanged, highlighting the keywords from the job description in your summary immediately shows the reader that you have proven experience and success in a similar role.
However, continuing to tailor your master document could add even more value. We suggest looking at the responsibilities and achievement bullet points under each role. Ifis a good idea to re-order them in order of relevance (again, use the keywords as a guide). If you find the resume is too long, delete the bullet points that are not relevant to the advertised role.
Of course, if you are using your resume to leverage your network, seek a secondment or promotion, or facilitate a career change, you may need to customise the resume even further. However, the principles are the same.
If you would like support creating a role-specific job application, send us a message and one of our experienced professional resume writers will be in contact.
Contact Form
"*" indicates required fields