Successful Resumes Sydney City South / Redfern & Surry Hills – NSW
If you want to improve the success of your job search, start with a professional resume.
Successful Resumes Sydney City South is a trusted personal branding, resume writing and career consulting business that uses a personalised approach to help students, professionals and executives' market themselves with confidence to achieve their career goals. We've been around for more than 14 years and have crafted ATS beating resumes and job applications for people that have positioned them for success.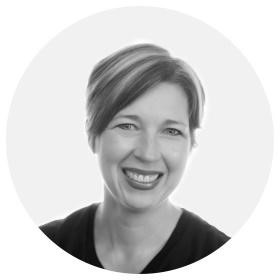 Cheryn Porter
Successful Resumes Sydney City South
cheryn@successfulresumes.com.au    0418 278 605
Our lead resume specialist Cheryn is passionate about helping job seekers land their dream job and will work one on one with you to help you identify and articulate the skills, experience and capability that you offer.
Cheryn provides a full spectrum of services to assist your search for employment. Along with professional resume and CV writing, Cheryn can provide you with LinkedIn profiles, Cover letters, assistance with addressing selection criteria and interview preparation to help you speak to your target market and demonstrate why you are the best candidate for the role.
If you are ready to kick some career goals, start by speaking with Cheryn and the team at Successful Resumes Sydney City South.
Make your next career move count and contact Cheryn today
We have helped clients in the following industries grow their careers
Finance and Banking
Administration
Mining 
Building, Construction and Trades
Retail
Engineering Services
Electrical
Hospitality
Health and Nursing
Government and Defence
NGO and Human Services
Creative Industries
Manufacturing
Logistics, Transport / Export Import
Science and Technology
Sports and Recreation

"I had not needed a resume, and had not had a formal interview, as I had been in the same job as a government lawyer for seventeen years. Cheryn overhauled, modernised, reconfigured  and generally made my resume look more professional and competitive. I sent Cheryn the raw material and she crafted my response to the Selection Criteria for the role. I can write like a lawyer but not like an HR- professional, which Cheryn truly is. I cannot thank Cheryn enough, as she has given me the confidence to contemplate other roles. Cheryn truly 'value-adds', especially if you have not been in the job market for some time."  L.J. Government Lawyer, Sydney
Dear Cheryn, I'm writing to you to show my appreciation and I am so grateful that my friend put me forward to yourself.
Since my last email and with job prospects at CBA, I ended up choosing Google instead and without a doubt my resume that you built, helped me achieve the statistic of 0.02% of people who are employed by Google with 3m applicants a year.
In addition, the resume you compiled for my other friend, also helped her receive a job at Alex Perry as a causal while at university and a full-time internship with Westpac during her university breaks.
You are amazing!!
Just letting you know I was successful in getting the Engineers position at Sydney Harbour Ferries. There were 180 applications so thank you for your attention to detail with my resume and attaching all the relevant documents and certificates for the HR Department. With so many applications I know that your work helped me to be successful.
Cheryn is an exemplary Career Management Professional. Her experience in HR and service industry underscores her ability to provide high quality, client centred services. Her communication skills are superior. Highly recommended as a Career Coach for all levels: graduate to executive
Cheryn is a true resume adviser with a sea of professional knowledge and endless experience which she doesn't hesitate to share at all. I found her services and support flawless, prompt and well worth trying out
I recently sought the assistance of Cheryn Porter via Successful Resumes to more fully understand what employers and recruiters are seeking. The service Cheryn provides is professional, timely and of the highest quality. Cheryn took a strategic approach and assisted in editing, structuring and formatting my application as required to give me the best chance of being noticed and selected for interview. I am happy to say that with my first application submitted following Cheryn's professional editing and advice I was selected for interview and was successful in gaining a position that suits my education, skills and experience. I have no hesitation in recommending Cheryn's services to anyone seeking highly knowledgeable and constructive assistance in improving their applications
Cheryn was a continuing source of support and advice during my search for my first job. Her services are great value for money, compared to other overpriced resume writers in the market. Cheryn is friendly, resourceful and very dependable as an overall mentor and resume writer. She provided me with the skills for approaching a successful interview, as well as writing a well-written, professional, and clear resume for me, which secured many job interviews. With Cheryn's interview toolkit and detailed resume writing skills, I felt very confident with my job interviews. I successfully landed a job role which I am very excited to start, and is an overall great fit for me. Thank you for all your help Cheryn, it was greatly appreciated.
Cheryn recently supported our employees at the Sydney North Shore and Beaches Medicare Local during the period leading up to the organisations closure as a result of the withdrawal of government funding. I received extremely positive feedback from all those she provided outplacement support to, particularly with cover letters, resume writing and interview skills. I am pleased to say we also had some of our employees successfully placed in new roles. I would highly recommend Cheryn's services to those seeking professional outplacement support.