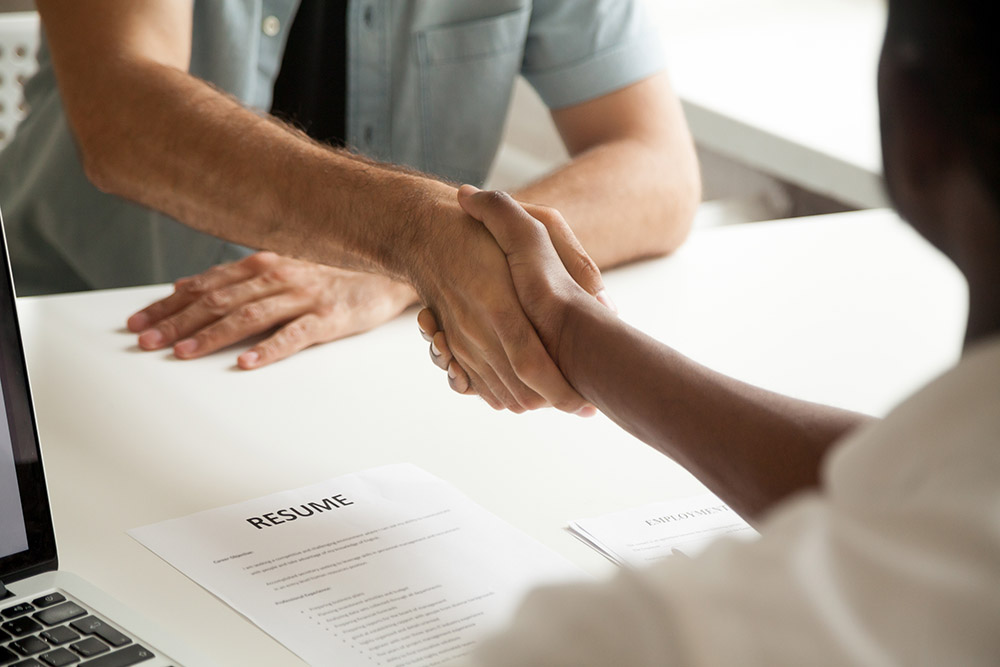 What's the difference between a resume and a CV?
With Australians using resume and CV interchangeably, it's no wonder there is a common perception that the two words mean the same thing, but do they?
Most employers in Australia would say there is little difference between a resume and CV. A quick scroll through Seek shows that although resume seems more popular, job advertisements commonly use either term when asking candidates to submit an application.
In India, South Africa and many Asian countries the terms are also used synonymously. Although it is often said that resume is used more in the private sector while CV is preferred for public sector roles.
Despite the wide amalgamation, CV's and resumes started out as quite different documents and in some parts of the world, they still are. We'll give you an overview below.
Curriculum Vitae
Latin for the "course of (one's) life" a curriculum vitae, often shortened as CV, is a thorough chronological document that details your education and employment history. The term CV is used almost exclusively in the UK, Ireland, Europe, and New Zealand with resume being uncommon. Europe is so serious about the CV, they have an official European Union format to improve the transparency of qualifications and make it easier for cross border workers in the EU.
Normally spanning a minimum two pages (but can be more than 10), a CV is typically longer than a resume and gives a more in-depth look into your work history, accomplishments, and skills. The format is structured, the design is minimalist and the document is completely functional.
Popular in academia, CV's almost always include more detailed information on your academic background. This could include your schooling, degrees, research, awards, presentations, publications, memberships and other achievements.
Resume
The word Resume originated from French résumé which means "to summarise".  In 1482, Leonardo da Vinci wrote a letter to a potential employer, Ludovico il Moro, Duke of Milan. Credited as the world's first résumé, the letter lists how Leonardo's skills as an experienced contriver of instruments of war could benefit the Duke.
As the default job application document used in the United States and Canada, Resumes are most often a one page summary of your education, work history, accomplishments, and skills. Due to the length, they are often written specifically for a role and focus only on relevant information. There is definitely no verbose descriptions of your achievements and bullet points are kept to a minimum.
They are normally either chronological, functional or combination format. In recent years, they have become design led. Contemporary styles using infographics, images and colour blocks have started hitting employer desks in the hope they will stand out.
Which one should you have? CV or Resume?
We recommend you do what Australians do well! Take the strengths of each and blend them into a new and improved version. We'll name this the résumé vitae, a summary of your life.
Employers might only spend a few seconds assessing your application but when they do, they are looking to answer the question 'why you?' What makes you a great candidate? This information is almost always in the detail. Employers want to see evidence of how you contributed to the success of previous employers because it's a good indication of what you will bring to their table. This is the level of detail you would find in a CV.
The expectation in Australia is that most resumes are two, three and occasionally even four pages, whilst graduates or career starters can submit a one or two-page resume.
Unless you are applying for a role in academia, employers probably don't care too much about the subjects you studied, your research topics or your marks. This is more consistent with a resume where only the qualification and the institution are sufficient.
Although you can blend your styles, employers still prefer the chronological style of a CV. It is more transparent and easier for employers to read.
Finally and most importantly, the resume principle of writing to the reader is always going to be a winner. If you want an employer to think you are the perfect candidate, make sure your job application matches your experience to the job description advertised.
Successful Resumes have been helping people in Australia get the job they want for more than 25 years. We are experts at writing resumes and CV's that help you get ahead. For more information about our services, get in touch below.
Contact Form
"*" indicates required fields