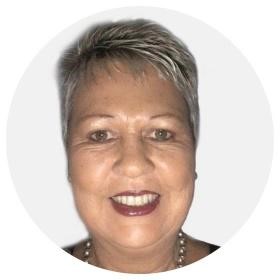 Nadean McKenna
Successful Resumes New England
nadean@successfulresumes.com.au    0428 772 034
Armidale, Tamworth, Inverell, Gunnedah, Narrabri, Glen Innes, Inverell, Warialda NSW
Following 18 years' experience in local government including 15 years in human resource management, Nadean joined the Successful Resumes New England team in 2015.
Having reviewed thousands of job applications and participating on hundreds of interview panels for a wide variety of roles, Nadean has years of personal insight into what employers and managers are looking for when it comes to hiring roles in Government and private equity industries.
Nadean is passionate about facilitating the success of her clients by showcasing their skills and experience in a way that is not only attractive to recruiters and managers but competitive in today's employment market. Nadean's interviewing training provides clients with an opportunity to learn how to build a personal story that sells their skills for the roles they are applying for.

I can't thank Nadean enough my resume and cover letter. They look amazing and I couldn't have asked for a better reflection of myself on paper than that Nadean has supplied. I'd highly recommend Nadean for her professional resumes, she's highly organised and amazing to deal with. A resume is the face of who you are and Nadean has more than represented me with an amazing resume which I'm over the moon with and look forward to submitting. I look forward to working with Nadean again
Thank you for transforming my dated and long winded resume into a modern and concise document. I feel very confident about submitting this professional looking resume. I will let you know the outcome of my application
Cannot speak highly enough of Nadean's services. I haven't had to do a resume in over 30 years. Great communication, quick service, and a great professional product. I have got two interviews from my first two applications. Thoroughly recommend getting your "old school" resume into a professional modern document
Success at last! I got the job as a Medical Receptionist / Practice Nurse. I'm sure it was because of your beautiful resume. Thank you soooo much.
I hadn't thought of doing a professional resume until I applied for a position within the company I work with and discovered that due to the volume of applicants – 270 people – I was culled merely due to my resume not having a professional presentation. I contacted Nadean via the website and on first contact I knew that I had the right person to assist me. Nadean was able to provide an up-to-date, professional resume within 2 days. Using her own experience within HR, Nadean was able to provide a detailed yet direct response to selection criteria, showing me how to correctly word my applications for the future. In essence what I'm trying to say is: if you want to present a professional image from the start that will encompass all your abilities and talents providing an accurate picture to your prospective employer – contact Nadean!
Nadean made the stressful process of applying for positions an enjoyable one. Nadean knows exactly what a future employer is looking for. This in turn gave me the advantage. In today's climate every advantage is needed. I would not hesitate to recommend Nadean and her skill set to anyone wanting their resume updated and or applying for that sought after position
Make your next career move count and contact Nadean today
"*" indicates required fields