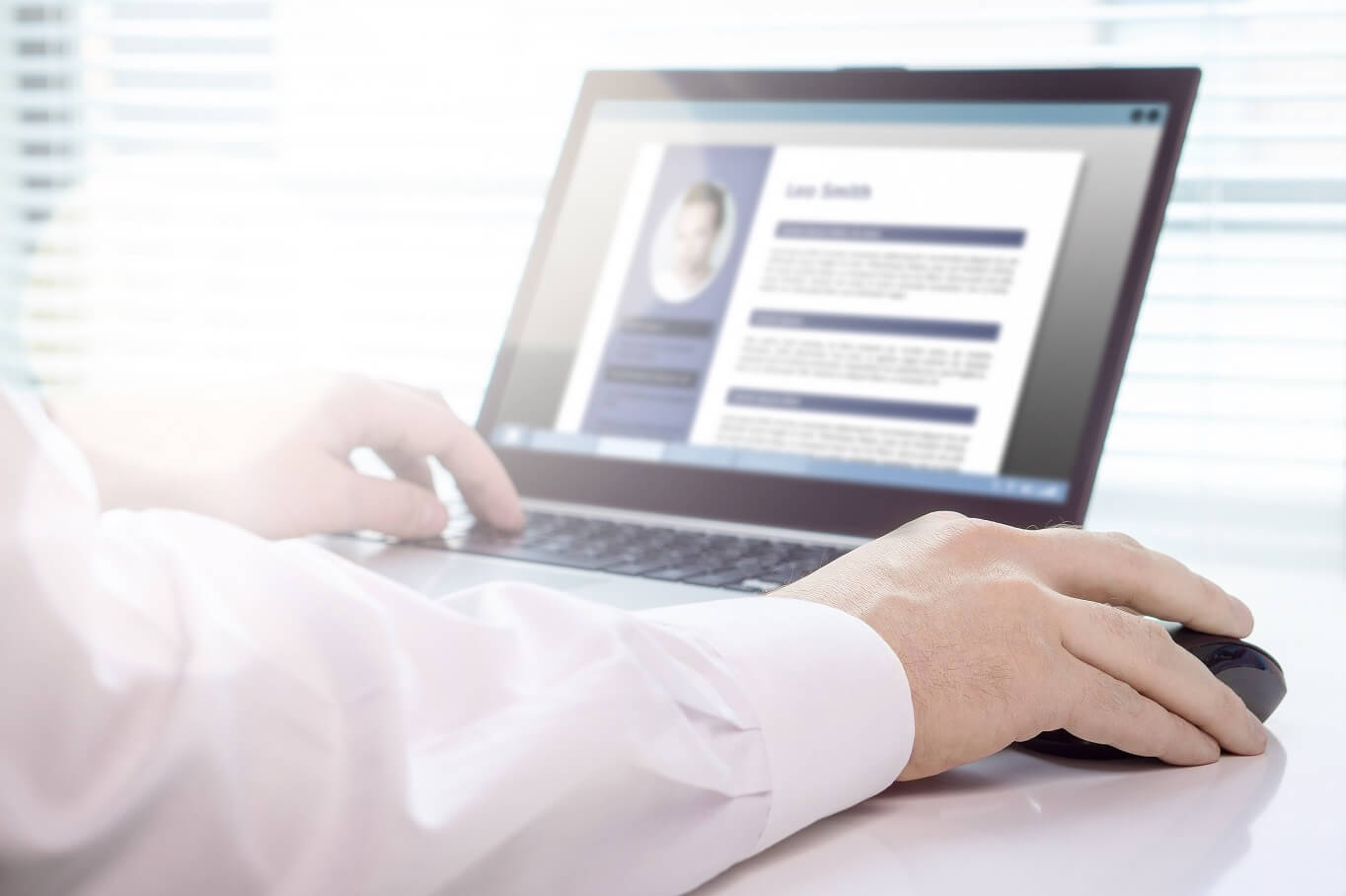 Why Hybrid Resumes Are The Best Way To Showcase Your Potential
A hybrid resume, sometimes called a combination resume, is a contemporary resume format. It combines the traditional reverse-chronological format with a functional design to meet the demand for timelines while showcasing your skills and accomplishments.
The layout of a hybrid resume includes a functional summary in the key document real-estate followed by a more traditional presentation of your specific work experience. This section follows the reverse-chronological format and should include your roles, employers, dates and how you contributed to the success of the company or team in the role.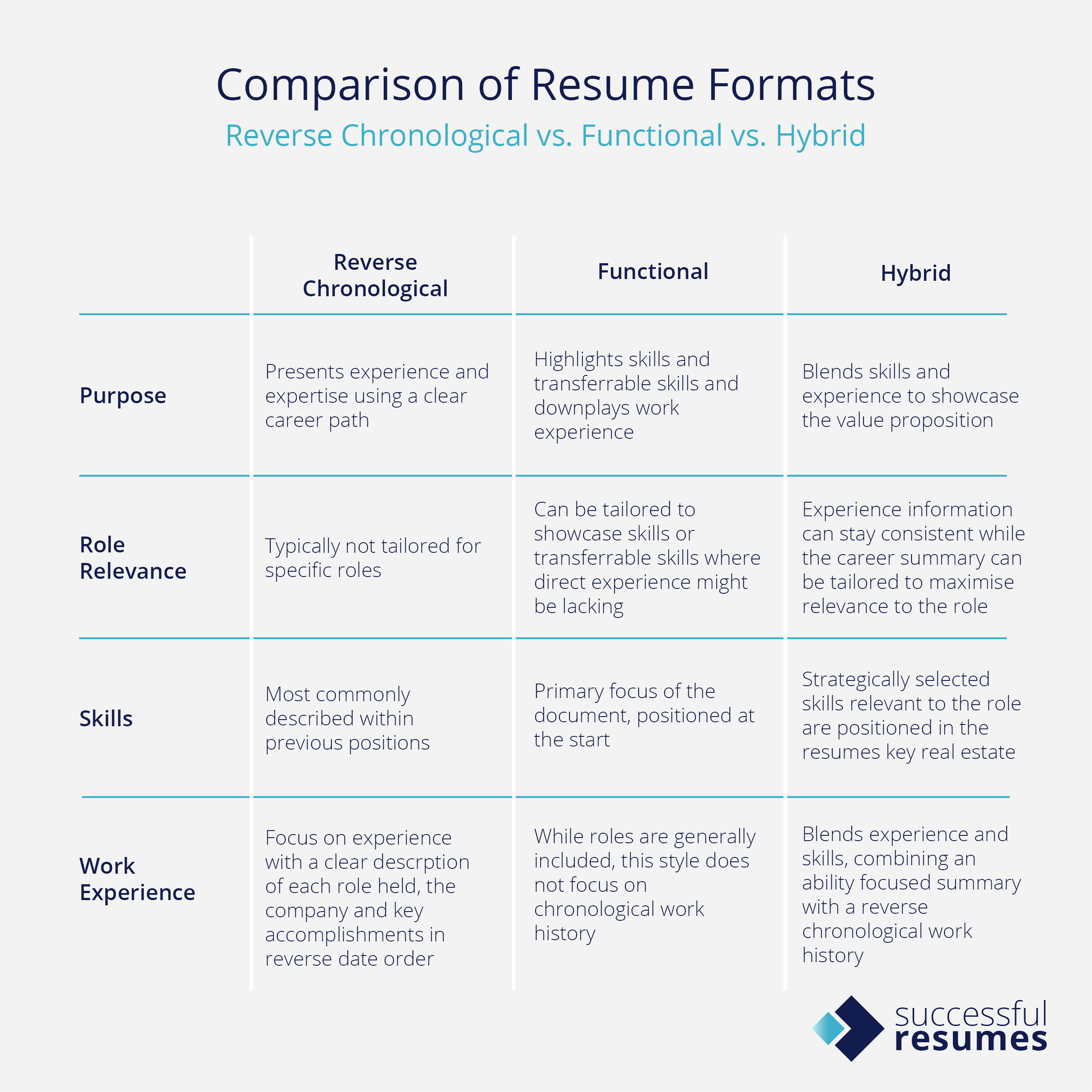 Why use a hybrid resume
The hybrid resume format is the preferred format of recruiters and hiring managers because it allows you to highlight your relevance for the role (through demonstrating the functions or skills that the employer wants) while still providing the concrete evidence of your job history. While it can be harder to hide gaps in your resume using the hybrid format, the reality is that no-one, except jobseekers, likes functional resume formats. They look like you are trying to hide something.
Hybrid resumes give you the opportunity to highlight achievements from across your entire career. Where a reverse chronological resume focuses on skills from the last one or two roles, the hybrid format using a summary section can showcase accomplishments relevant to the position you are applying for regardless of when they were developed and demonstrated. Because of this, hybrid resumes can be effective for people who are considering a career change.
Who should use a hybrid resume
Our view is that almost all job applicants would benefit from a hybrid or combination resume. This format allows you to quickly demonstrate how you have the right skills and experience to be successful in a role. If recruiters and hiring managers spend six seconds to scan your document, you want the most relevant and convincing information to be front and centre.
Students, new graduates and entry-level job seekers.
When you have a short work history, the hybrid resume allows you to focus on the skills and attributes you bring to the table. You can provide evidence of these skills using examples from school, university, sporting and a variety of life scenarios.
People looking for a career change.
Like the functional resume, the hybrid resume also places a strong value on skills and experience. The summary section is ideal to highlight the relevant or transferable skills that would make you successful in the role. You can also include a bullet point in the summary explaining why you are looking to change careers. This will help readers understand why you applied for the role.
People returning to work. 
The hybrid resume style removes the emphasis from the fact that you have not been working for a while. It gives you an opportunity to sell your value and the reason why you are the best candidate for the job before they even get to your career break.
Career leapers.
If you want to jump a few rungs up the ladder, a hybrid resume is the perfect format to showcase your capability. Using clear examples of how you have contributed to a company or team success, you can demonstrate your value and invite the potential employer to leverage your abilities.
Looking for the perfect resume? We can help. Successful Resumes has been preparing professionally written CV's and resumes for people in Australia for the last 25 years. Submit an enquiry below to have a no-obligation chat about your resume.
Contact Form
"*" indicates required fields