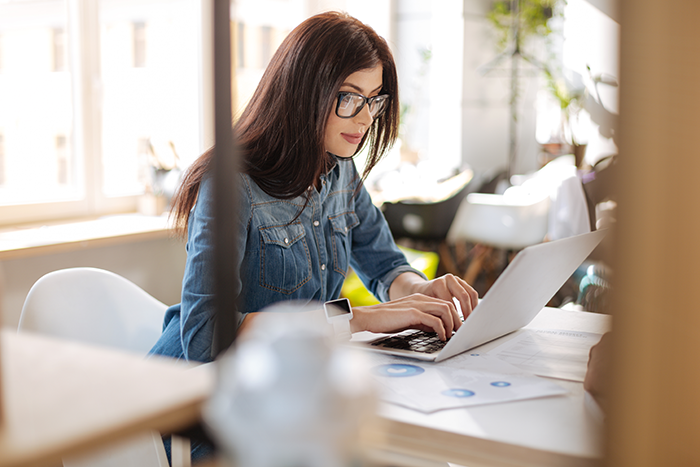 How Do Marketers Market Themselves?
1.
How Do Marketers Market Themselves?
Many people think of the interview process like selling, but they often pay little attention to the document that, ultimately, can get them the interview. How do you sell to the people who know all the tricks?
Understanding how to present your skills and experience in a way that helps you attract the attention of potential employers is critical to succeeding in any job application. It's even more critical when stepping into a marketing role where knowing what separates a good sales pitch from a bad one is a core job requirement.
Fortunately, if you have experience in the marketing and communication space, you should already have the skills necessary to craft an application that demands attention, it simply takes a fresh approach. We sat down with Successful Resume's marketing expert Neale Gallagher to find out a bit more.
A change in mindset
In some industries, it's enough to treat your application like a written record of your career to date. Not so in marketing. While recruiters and employers will want you to demonstrate competencies and show past experience and achievements, marketing resumes need to reflect your contribution to the business bottom line. Essentially, justifying why you were employed and the value you added. Neale said it can be helpful to approach your whole application package – resume, cover letter, and interview – like you would a marketing campaign with a known and specific audience.
"Think target marketing. Just focus your application on what has been requested in the job advertisement or job specification; the opportunity to expand and sell your skills will come at the time of the interview," he said.
"For now, the role of the resume is to get the candidate to the interview."
Honing your approach
Neale suggested that marketers look to the 4Ps – product, price, promotion, and place – to shape their written material. How and where have you prepared a pricing strategy and using what techniques, and how did this influence sales volume? Do you understand the audience you're speaking to and the language that suits them? Are you able to show that your skills align to the needs of the job? Can you stand out from the crowd with evidence, such as increasing sales by a certain percentage or establishing new sales channels? These are questions you should focus sharply on in your resume and cover letter.
"Of course, a key element of any promotional activity is the message" Neale said.
"The same applies to resume writing. What message is most suitable for this specific application? Take the time to consider your achievements and contributions carefully – this can help you capture the attention of the employer. Make sure that these achievements align with the needs of the organisation."
If you would like to speak to Neale yourself to find out how you could open doors in your marketing career, contact him today on 0417 255 048 or send him an email at neale@successfulresumes.com.au.