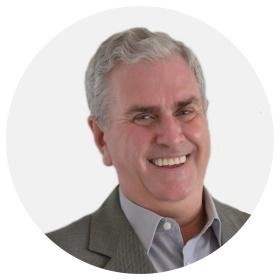 Chris Taylor
Successful Resumes Monash Glen Waverley
chris@successfulresumes.com.au  | 0497 901 492
Melbourne North East – Monash, Glen Waverley,  Nunawading, Blackburn, Box Hill,  Victoria
Chris works closely with you as a client to prepare the best resume, cover letter and selection criteria answers to reflect your skills, training, experiences and personal qualities.
Chris starts his process by personally reviewing your existing resume and cover letter and sending you a comprehensive list of feedback recommending the changes he would make along with an itemised quote. He offers in-depth phone consultations to discover more about what you have done in your career so far and where you want to go next.
After Chris has prepared your resume, cover letter and other documentation and made sure that you are fully satisfied, you will receive interview tips to help with the next stage of your job search. Chris can also assist you with interview coaching, career discussion, tips, suggestions and what he calls 'balanced enthusiasm' in the form of sensible pep talks and practical advice.
He is a qualified accountant and economist with more than 35 years' broad commercial experience in building, construction, infrastructure and other industries. He has held senior management positions and has run his own consulting business for more than 20 years as well as teaching business studies at TAFE for thirteen years.
Chris understands and has worked with state and local government as well as private-sector companies, both large and small. He combines theoretical knowledge with strong practical experience and "know-how" to communicate effectively with all types of organisations.
With substantial experience producing concise and clear technical reports, documents and resumes, Chris works with clients to help them uncover what they have to offer to potential employers.

I have to say that you've done a brilliant job distilling all my information down to a very hard-hitting snapshot of my career and experience. As they say in the classics "you only get one chance at a first impression" – you have captured it perfectly. I am delighted with the end result. Thanks very much once again for a fantastic job.
I've now got three job offers out of the work that we did together on my résumé, cover letter and LinkedIn profile!! Getting all these job offers has been such a boost for my confidence and I now know that I'm a very valuable applicant.
I'm really happy to say I have got an interview with SAPOL this week. This is the fastest close of applications to interview turn-around that I've ever been part of!! I'm very excited. This is my A job. Thanks so much for all your great work.
I felt comfortable talking to Chris to explain what I was after. Chris worked over the long weekend to provide a resume, well worded answers to key competencies questions and a cover letter. Not only were these provided over the long weekend but Chris kept in regular contact, asking questions to ensure the resume represented me honestly and in a manner that I was comfortable with... The result of Chris's work and final products was that I was offered an interview and ultimately the job. This is amazing as a year ago I had sent my previous resume for various jobs and received no response... Not only did Chris improve my resume - ultimately I believe his work got me the interview to the job I wanted.
I've only now had time to peruse your work on my resume and consider it a true masterpiece, I'm so happy with it. Thank you for your time and patience during this process and I will recommend you to all... and again Chris, thank you.
I believe you have been a key to my success and I cannot thank you enough ! Thank you ! Buying you a beer would be the least I could do for you
Using the skills you gave me in the Interview Tips document, but more importantly the guidance you gave me over the phone, was the key to my success. Not only that, with the cover letter and resume you provided, I also interviewed for another 2 jobs. One was a 2 stage interview process and the other had 3 stages. These other two companies also offered me positions ! To make things even sweeter, I was offered 30% on top of my asking salary figure !
Chris, I have some amazing news. It turns out that the recruiters were dragging their feet with their interview process. They invited me in for an interview last week and then I was invited for a second round interview and they offered me the position.
Make your next career move count and contact Chris today