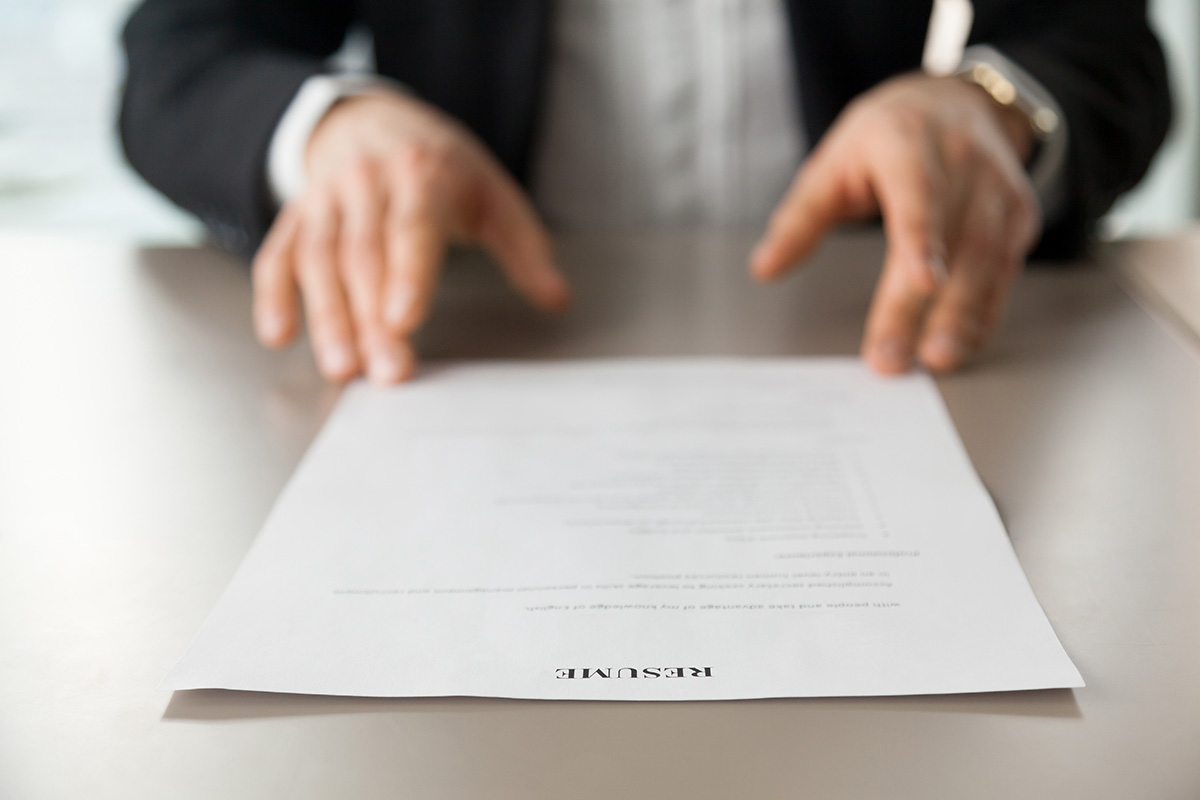 What your resume should look like in 2019
If getting a new job was one of your 2019 resolutions, then you are in the right place! We're sharing our tips on how to write the perfect resume so you can you land the role you've always wanted.
Be concise
Research from the Ladders showed that on average, employers and recruiters spend six seconds reviewing a résumé. While we're not entirely convinced that this is the case for every employer, we certainly know when it comes to recruiting there is information overload and attention spans are getting shorter.
Keep your resume to an ideal two pages. Only provide detailed information for roles you have had in the last ten years. Earlier roles can be included as a list on your resume with more detail on your LinkedIn profile.
Write your resume for your reader.
This doesn't mean you need to write a different resume for different roles. What it means is you should adapt your resume to the role. After all, if you want your resume to spark interest with the reader it has to feel relevant for them.
The easiest way to adapt your resume is by using a summary section at the beginning of the document.  This section is valuable real estate so maximise the impact by writing bullet points that demonstrate how you have the right skills and experience for the role.
Make sure your summary reflects the job requirements for the role you are applying for. If they are looking for someone who can lead a team, include a bullet point about your management experience and approach. If they are looking for a customer service champion, give a brief example of why that's you.
To save time and effort, write lots of summary points. You can then cut and paste the five most relevant to the role you are applying for. This is particularly useful if you have had lots of different jobs so have broad, rather than, a specialised set of skills.
Don't just say it, prove it!
Everyone can say they have good communication skills on their resume but unless you link it to evidence, it doesn't hold much weight. Improve the success of your resume by providing proof of your skills or experience.
You don't need to write every bullet point as a proof point but at least half is ideal.
For example, if you want to apply for the role of HSE Manager and the (real-life) job advertisement says the position requires "Demonstrated collaborative leadership skills – utilising collective leadership skills to create connection across all teams within the HSE function and with other stakeholder teams; including the ability to share and utilise team resources to provide seamless, organisational approach to the delivery of the HSE strategy".
Start by breaking it down into key themes. In this case, I could pull out, collaborative, leadership skills, create connection, other stakeholders and organised delivery of the HSE strategy. Picking one or two of these, I would use a bullet point to give evidence of my ability. For example:
Experienced change manager with success collaborating across large organisations to integrate HSE strategies as a seamless partner to business operations and reduce workplace injuries by 65%
Show your value
Every job has a value or purpose or importance. If it didn't, it probably wouldn't exist. Rather than writing about the job requirements for your previous roles, write about what you did and how it improved the business/team/customer etc.
To help write outcome focussed bullet points start the sentence with an active verb like designed, compiled, changed or organised. If you're in a senior role, consider words like pioneered, accelerated, generated, aligned, led and grew.
Strengthen the content even further by quantifying your statements using the 7 key values of who, what, why, when, where or how much. Providing this information gives context to your experience and reinforces the potential value you bring to a business.
Get help
If you find you're stuck, Successful Resumes are one of Australia's largest and most experienced team of resume writers. We've helped more than 100,000 people in Australia kick start, grow, or change their careers.  Get in touch with us below and we'll help you create the career you want.
Contact Form
"*" indicates required fields